The RLS Trend Indicator moved to Caution today. This is not yet a sell signal. This is a time to harvest any remaining long positions and wait to see if the market can correct the indicator or if it goes into full sell mode. Nothing has changed in my analysis that I am following.
Here is the current SPY chart: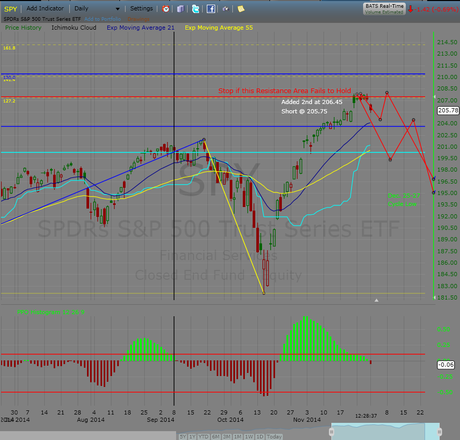 There is always a bull path and a bear path. We cannot know which path our future will choose. As always, do your own due diligence, read the Disclaimer, and make your own investment decisions.
Peace, Om,
SoulJester