How risky do you go when it comes to fashion? If you've been flipping through all the fashion glossies this year, 2011 is all about bold and bright colors. This might come as a bit of a risk for the color-shy, but sometimes it just takes one push to wear it, and then you'll be addicted to the mood that a splash of color can bring out. A cool color clash does exist in the fashion vocabulary and you'd be surprised how the colors you think might not go well together actually does! Here are some color combinations to try out this season:
Fuchsia and pale yellow
Fuchsia and persimmon orange
Emerald green and woodsy red
Purple and persimmon orange
Red and neutral pink
Midnight blue and teal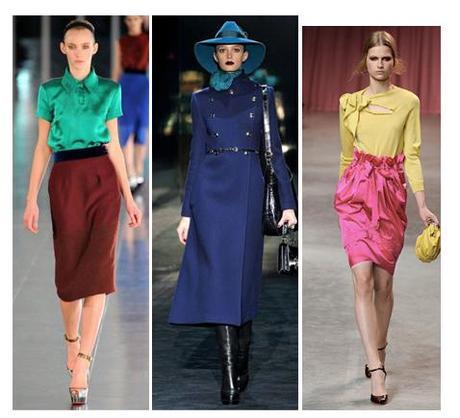 L-R: Jonathan Saunders, Gucci, Nina Ricci
Jonathan Saunders takes a silky emerald shirt and combines it with a burgundy light wool skirt with metallic accents on shoes. If you love this look, combine it with some mixed metal bangles or a long pendant necklace to top it off, like our unique Maupassant Copper Pendant Reflection Necklace!  The whole combination of textures and unlikely color scheme makes for a chic and unique ensemble!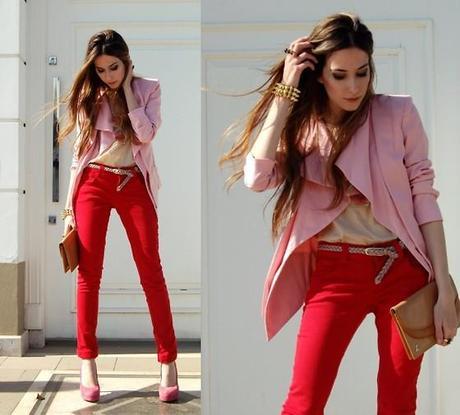 The right color mix: red and pink with a baby yellow accent
Before seeing the rare combination of red, pink and yellow together, I would've never considered wearing the combo but Lookbook.nu girl shows us what it looks like when it's done well. Pair the look with gold, brass or brown leather accents and you won't fail to impress!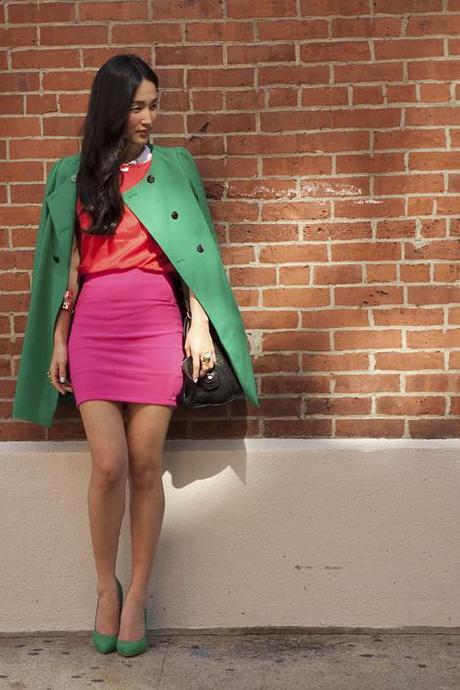 Color blocking mix: Astroturf green, fuchsia pink, persimmon orange
This blogger and model above is not afraid to take fashion risks and incorporates color blocking to it's full effect. This might be considered a little overboard for street-style but it's a refreshing reminder to not fear color! And also, don't be afraid to wear accessories as colorful as the clothes featured this season. If bright colors are not your thing, jewelry is a great way to channel the look as well!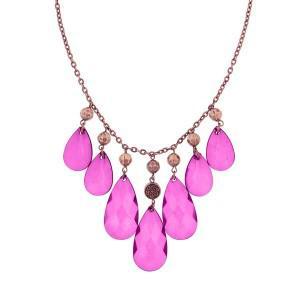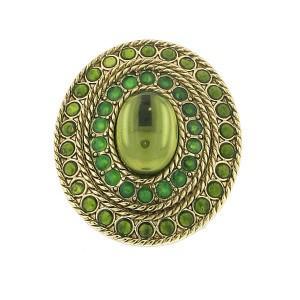 "Clothes and jewelry should be startling, individual. When you see a woman in my clothes, you want to know more about them. To me, that is what distinguishes good designers from bad designers." – Alexander McQueen