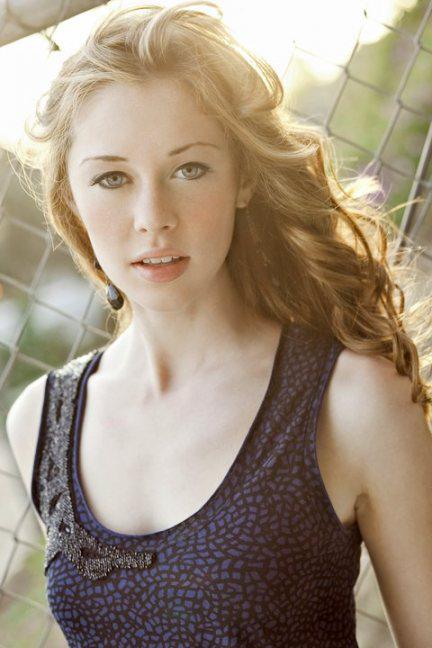 Image from Facebook
Lynn's debut album was released earlier this year.
Still in her teens, singer-songwriter Breanna Lynn is ready to take on the music business in hopes of inspiring others. Hailing from a small town in Illinois, Lynn has faced quite a few challenges in her years.
Lynn's musical aspirations, as well as her interest in poetry, set her apart from other kids when she attended public school. Rather than succumb to being teased, Lynn focused her attention on her music.
Lynn later decided to be home schooled for her high school years so she could focus on her music.
Schoolwork is important, but I'm going to do everything I can to make my dream a reality, said Lynn in a recent interview with Candor.
"Adults assume that I don't work hard or that I take my career lightly," Lynn said. "Theses oppositions just make me work harder."
I want to prove them wrong, Lynn said.
And she has. Lynn's debut studio album was released via Dream Awake Records in March. Reminiscent of Taylor Swift's debut album, Lynn's self-titled album features ten songs. Each track was written or co-written by Lynn.
"I really feel that I need to have a hand in every single song so that I can connect to it emotionally," Lynn said. "Otherwise, it feels foreign and not as much my own."
Lynn worked with producers like Ken Caillat (Colbie Caillat, Fleetwood Mac) and Keith Follese (Time McGraw, Faith Hill) to create a perfect combination of country and pop.
When asked about her favorites off of the album, Lynn offered up ballad "I Told You So" and upbeat track "Can't Just Be Friends."
I really like the strength in the lyrics and production of "I Told You So," said Lynn, and when I'm down, I listen to "Can't Just Be Friends" and it picks me right back up and makes me smile.
With her original lyrics and melodies, Lynn had what it takes to make it in the industry.
I couldn't do this without my family and friends, Lynn said.
"My family has been so supportive of me in all my musical aspirations," Lynn said. "And my friends are the same way, coming to all of my shows and being incredibly supportive. I am so blessed to have them in my life!"
You can pick up her album, Breanna Lynn, on iTunes. Be sure to check out her YouTube channel- she updates regularly with personal vlogs and song covers!