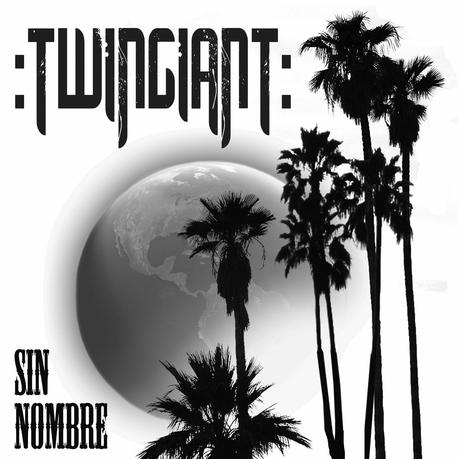 :Twingiant - Sin Nombre
:Twingiant first came to my attention when we started conversing about carrying their vinyl in the Heavy Ripples Distro.  Truthfully, I'd never heard them before, but one listen to "Pelisneros" the first track on Sin Nombre, and I couldn't get their vinyl into the distro quickly enough.  I'd never heard anything quite like them before.  Like atomic fusion, :Twingiant some how manage to fuse the ugliest, heaviness of sludge with what can only be called beautiful, Latin-tinged guitar passages.  It all creates something far more combustible than the hydrogen bomb. 
Starting with a churning, heavy riff, "Pelisneros" drops down into a sublime valley of what sounds like twin guitar work that is sublimely melodic.  Then the heaviness attacks, with vocals so thick they need to be pulled out of the vocal chords by a monster truck and a six-foot thick iron chain.  Drop back down into that amazing dual guitar work, and erupt again.  It's a formula the song follows from cataclysmic beginning to apocalyptic end.  Simply an amazing song for those who dig nuance and texture in their sludge and doom, rather than pure pummeling. 
From there, each song follows perfectly, working off that interplay of stark beauty and brutal heaviness.  On a cut like "Fossilized" the guitars and riffs don't even have to change to bring in the texture.  They continue to work through their amazing, melodic phrases while the vocal kicks in and takes the song to another dimension of brutality.  And that's what's so amazing.  Here, it's not the light giving way to the dark, and back again.  It's the light and dark coexisting at the same time, each battling for supremacy.  Simply perfectly done.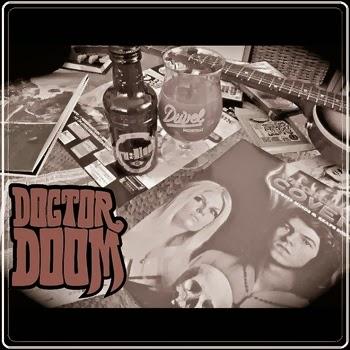 DoctoR DooM - DoomO
Only three songs, but in the space of those three songs, DoctoR DooM does everything you could possibly ask of them to introduce themselves as major new players in the heavy rock underground. Released on the outstanding STB Records Label, this one-sided vinyl EP sold out faster than the amount of time I'd last in a UFC ring.  When I first heard some tracks by DoctoR DooM, I knew I had to hear more, so when I learned that it was STB putting out the album, I knew I'd be in good hands.  STB only does the highest quality issues of great vinyl, and this release was no exception.  I'm not going to apologize for writing up a review of a slab of vinyl that is already long sold-out, and there's no way I'm going to apologize for writing about the band.  Even if you can't find a copy of this on the after-market, at least you'll know the band name to hunt down their next release.  Because if DoomO is any indication, their next release is going to be epic.
Despite the name, DoctoR DooM aren't so much "doom" in the standard intent, as they are darkly progressive in a heavy-post 70s vibe.  Employing tons of twin harmony guitar work, they come across like a moodier Thin Lizzy married to Kadavar with a wedding party of Siena Root and Orcus Chylde. 
Moody and expressive, dynamic and textured, these three songs work their way expertly through rivers of post-70's progressive rock, never noodling or straying, but staying focused on the goals of the song.  I'm reminded of such legendary 70's "Dark" bands like Coven or Black Widow.  Acoustics and electrics blend and meld seamlessly in an intoxicating stew.  I'm not going to detail each track so I can leave the surprise upon your listen.  But listen you must.  Free download at Bandcamp!
Can't wait for a full-length to come someday.
Thanks to STB for putting out such a killer release and be sure to check out the STB site for other merch and to see what the latest or next release will be.  I'd suggest you check out their back catalog, but considering each release usually sells out within a couple of hours we both know that will be pointless.  Follow them closely so you can get in on the magic the next time it drops. 
--Racer