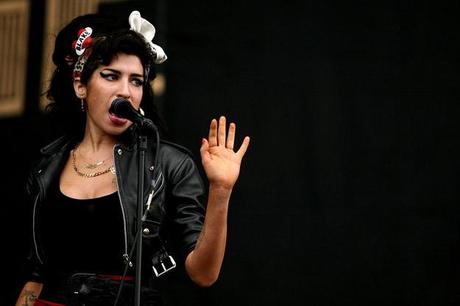 This week the world has been saddened by the loss of the extremely talented Amy Winehouse. The Back to Black singer was found dead in her North London home and although it has not been confirmed what the cause of death was, it is thought to be an overdose. This comes after Amy was booed off stage in Serbia after a shambolic performance, causing her to cancel the rest of her European dates. Amy had long been battling an addiction to drink and drugs. So although this loss is sad it is not unexpected. The singer had been working on a new album to follow up her 2006 multi-million selling Back to Black. At only 27 years old, Amy now joins the '27 club', including Kurt Cobain, Janis Joplin, Jimi Hendrix and Jim Morrison; all talented artists that died at 27.
Stars have taken to Twitter to mourn the loss of Amy Winhouse: 
Mark Ronson: "She was a musical soulmate to me & like a sister, this is one of the saddest days of my life"
Kelly Osbourne: "I cant even breath right now im crying so hard i just lost 1 of my best friends. i love you forever Amy & will never forget the real you"
Professor Green: "I really hope she's at peace now. I don't wanna hear any chat about it's her own fault, addiction is a powerful demon."

Demi Moore
: "Truly sad news about Amy Winehouse. My heart goes out to her family. May her troubled soul find peace."
Nicki Minaj: "
Please tell me Amy Winehouse didn't die. Is this some sick joke?"
Demi Lovato: "Amy Winehouse.. So sad. Unfortunately the world lost an incredibly talented woman to such a powerful disease… addiction. #RIP"
The loss of Amy Winehouse has robbed us of a beautifully talented musician. And we can only hope that she will be remembered for her stunning voice rather than her addiction.