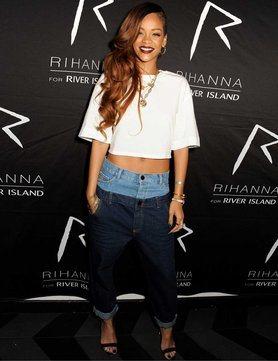 REALLY !?!?!?!
How could I miss the Launch of Rihanna's clothing line River for Island .This is the singer's first-ever clothing collaboration .The pieces are available in our New York, Los Angeles, Tokyo, and online stores, and call on Rihanna's own iconic style, with two-tone denim, eye-popping jersey, and slits up to there. Other standout details include slashed backs, silk shirts slung around waists, and knot ties. To accessorize, Rih has designed backpacks and snapbacks starring diamante-studded eagles, and two pairs of fierce lace-up boots. Think her Style is interesting so its great to see what she would design for some one to wear . Rihanna officially launched her collection earlier this month in London.
If you've been wanting to get your hands on what she wears her collection River Island Would satisfy.
Though the reviews on her fashion show were anything but good . I love that her collection is affordable and it really resembles her.
Prices for the Rihanna for River island collection begin at $45 for the Knot Front Camisole, $50 for the Oversized Tee, and $65 for the Eagle Pendant Cap.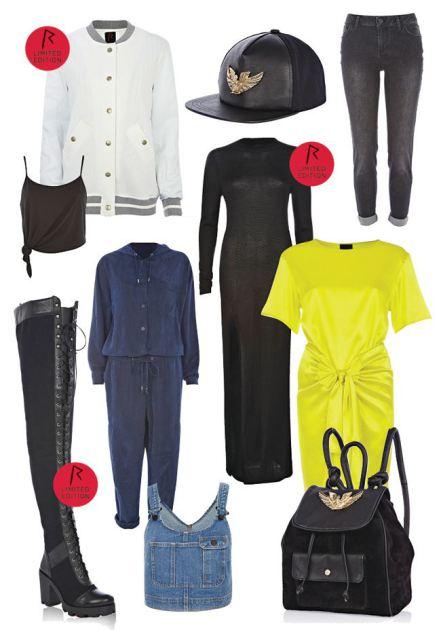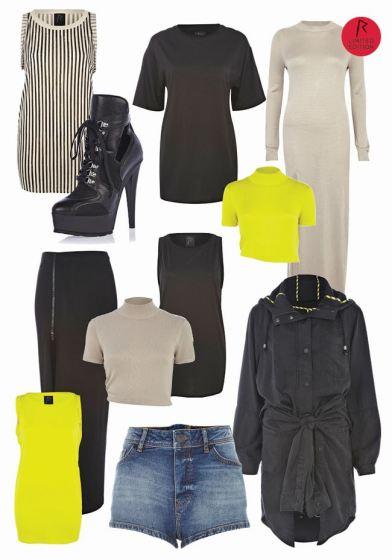 Hope you enjoyed This Fashion rave.
Love ,
Ashley S.