Check out Riri in Pari'
Soo she's in the limelight again this week, spotted here at the Miu Miu show at Paris Fashion Week, posing for photos in front of the Eiffel tower!
Looking gorgeous as ever she wore over-the-knee socks and ankle boots with an amazing leather and red and tan fur jacket! We absolutely love this look! It's that kind of in between weather at the moment, too cold for bare legs but warm enough to flash some leg, we like your style riri!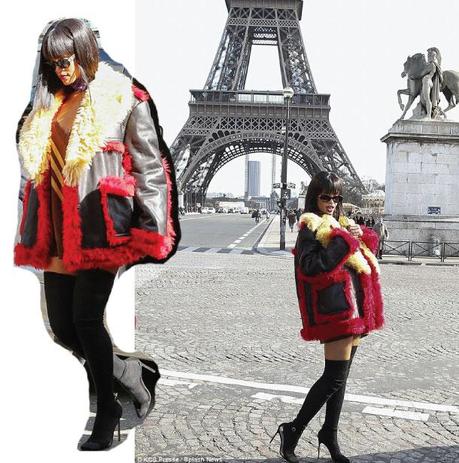 Get riri's look for less with socksupermarket, our over the knee socks start from just £2.00 and are totally perfect for this time of year, they go perfect with all of the cute mini a-line dresses and skirts on the high street at the moment and come in a selection of styles and colours. Turn over tops, lace, and ribbons, Cosy in winter, yet super stylish in summer. An effortless way to inject some style and drama in to your outfits. We have some fab new silver lurex over the knee's too. Go for a Chunky knit for added texture. These versatile socks can be worn in many ways, high over the knee, or slouched down. Wear with wellies, boots, chunky heels or this season's strappy heeled sandals and an oversized coat like Rihanna
Click here to go to our over the knee socks now!
Images from the daily mail, showbiz page, to go direct to the site click here.