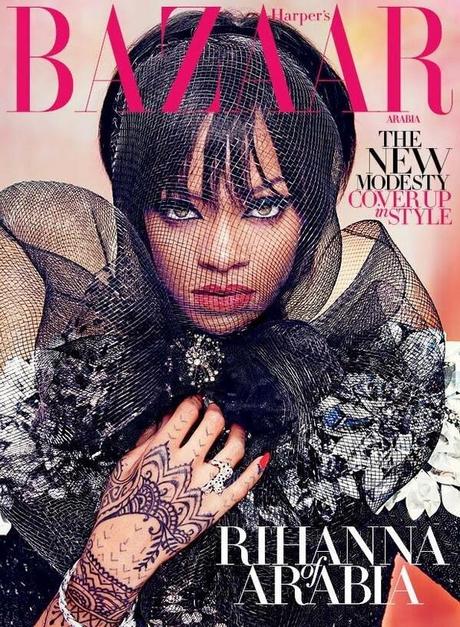 Rihanna stars in a comparatively conservative photo shoot for the July cover story from 

Harper's Bazaar Arabia

...

The pop star poses in sequins, hoods and head wraps for the glamorous spread which she shared on her Twitter

 earlier today. One shot in particular, showcases her in a glittering black bodysuit that practically covers her from head to toe. It's like she's fighting back at the critics who told her to cover up with this elegant fashion spread.