From The New York Times bestselling author of Carry the One, a new novel that explores what happens when a group of friends are confronted with their worst fears . . .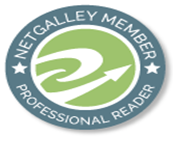 As she turns off the ignition and gets out of the car, the DJ is saying, "New song by Neko Case, right after the weather-" Cate loves Neko Case, and if she's quick, she can get back in time to hear the song.
Cate is a stage designer in her early forties, embroiled in theatre projects and the lives of her unconventional Chicago friends and lovers, when her life is suddenly overturned. On the day she gets out of her car and into her best friend's kitchen, she witnesses an act of violence that forces her to do something she would never have thought she could do. The bubble of her safe, bohemian world is shattered.
Right After the Weather explores what happens when two worlds collide. Written with astonishing insight into the nuances of human nature, this is a beautifully observed and compassionate novel about love, trauma and the reverberations of our actions.
***
[On the fourth floor of a warehouse under the long stretch of the Green Line as it heads west out of the Loop, Cate prowls across a vast plain of old office desks]
***
(@Fig_Tree_Books, 27 February 2020, 464 pages, e-book, #ARC from (@Fig_Tree_Books via # NetGalley and voluntarily reviewed)
****
***
I'd never heard of the author before, but the blurb intrigued me, so I decided to give it a shot. I really wanted to know what Cate saw. When this is revealed, I was disappointed. It's not that it wasn't shocking, just rather obvious. I was hoping for something different, though I'm not sure what. Also, the assault which is stated as a gig deal in the blurb is very understated, a link and you miss it moment. The book is a detailed character study, and this just didn't work for me. The assault Cate sees is the only actual event in the book. The rest is an exploration of different characters which got dull after a while. It felt like this was two books, before and after the assault. I enjoyed before the assault, but the book just falls apart after this. I liked the premise and great potential but it doesn't work for me.