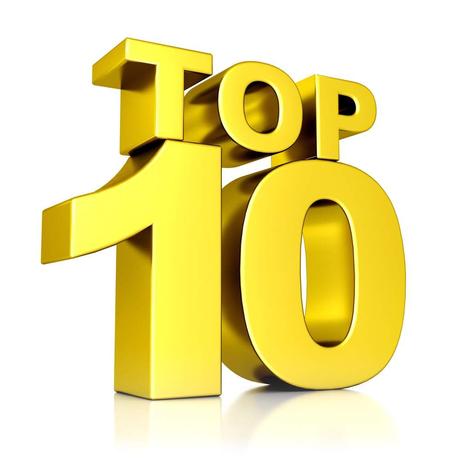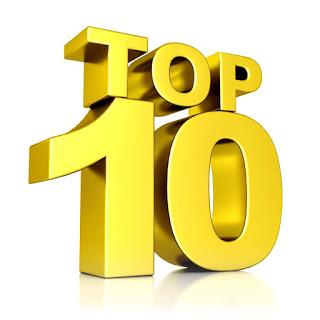 It seems like every December I start to compile this list and it just gets harder and harder.This of course, is a great problem to have because it is a testament to how much great rock and metal is being released now, in a time when the rest of the music and media world have long declared rock and metal dead.The overwhelming response to that notion by the entire heavy music underground is a resounding middle finger delivered in the form of more riffs than you can air guitar to.So to all the writers, music biz and record labels promoting empty vessels and disposable cookie cutter pop darlings and hip hop gangstas who couldn't write a note to save their lives, hear us now: ROCK IS NOT DEAD.On to this year's top 11 list!!!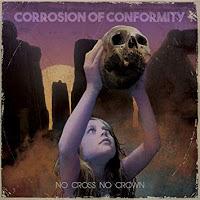 1)   Corrosion of Conformity – No Cross No Crown My own most long-awaited album finally dropped in January and through the entire year I kept waiting for something to knock it off the top spot.  Well, many came very close, but none could top it.  With Pepper Keenan back in the fold, CoC conjured up the old magic in what to my ears sounds like the next logical step from 2005's In The Arms of God, the last CoC album to feature Keenan.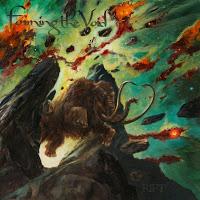 2)   Forming The Void - Rift The world of doom metal keeps getting more and more atmospheric and Forming The Void follow on the heels of their previous masterpiece Relic with even more prog inspired head bobbing grooves on their latest effort Rift.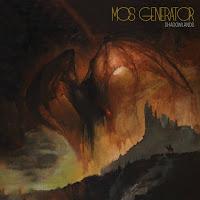 3)   Mos Generator - Shadowlands My inner music nerd received another in a long line of instant classics as Tony Reed & Co. released yet another brilliant album in a long line of brilliant albums.  Mos Generator is the best band a lot of people either haven't heard of or haven't heard.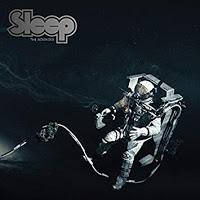 4)   Sleep – The Sciences The gods of Stoner Rock returned seemingly out of nowhere and entirely appropriately on April 20th (that's 4/20 for those of you who like me leave the green plant for those who are legally able to partake) coinciding with Record Store Day 2018.  Being a relative newcomer to the Sleep phenomenon, I'd have to say this is on par with the classic albums but benefits greatly from modern recording and production, allowing the music to breathe, or if you prefer, to inhale.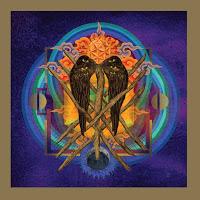 5)   Yob – Our Raw Heart Perhaps no album was more appropriately titled this year than Yob's Our Raw Heart.  Heart wrenching and wrought with emotion, this album spans the spectrum from gut punching heaviness to almost indescribable beauty, told through the filter of frontman Mike Scheidt's battle and victory over near-death illness.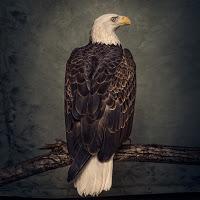 6)   Clutch – Book of Bad Decisions Clutch are back and they're serving up riffs and crab cakes.  Fortunately, Book of Bad Decisions is full of good decisions as the boys from MD bring their hard rocking edge and groove laden hooks in equal measure, as the great frontman of this era preaches from his rock and roll pulpit.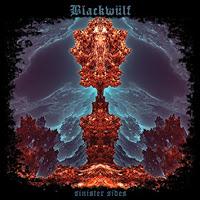 7)   Blackwülf – Sinister Sides Oakland's heavy sons return with riffs aplenty on Sinister Sides.Blackwülf took their songcraft to the next level, creating a heavy slab of metal complete with guest solos on several tracks from Pentagram and Bedemon legend Geof O'Keefe.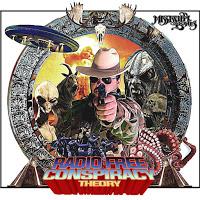 8)   Mississippi Bones – Radio Free Conspiracy Theory One of the most entertaining albums of the year courtesy of Ohio's Mississippi Bones, tells the next chapter in author Jonathan Raab'songoing saga of Sheriff Cecil Kotto.  I haven't read the novels yet but if the album is an indicator, the stories are both hilarious and horrific.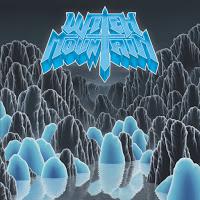 9)   Witch Mountain – Witch Mountain Witch Mountain return behind the vocal prowess of phenom Kayla Dixon. Able to transition from fire-breathing snarls to impossible octave bending crescendos, Dixon (also vocalist for Bay Area metal band Dress The Dead) displays emotion and soul behind raw power and intensity.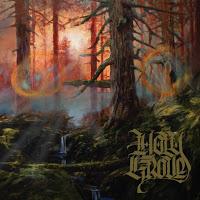 10)   Holy Grove - II Portland's Holy Grove burst onto the scene in 2016 with their self-titled debut leaving a crater miles deep in the doom metal landscape.  On II, they continue burning through the tree stand with scorching heat behind the sonic boom vocal ability of Andrea Vidal.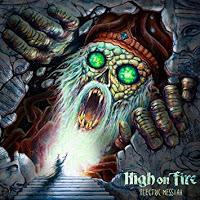 11)   High On Fire – Electric Messiah Matt Pike & Co. deliver another sonic throat punch with Electric Messiah.There may be no more furious and intense band on the planet right now than High On Fire who picked up right where 2015's Luminiferous left off and continued the sonic beatdown.
Honorable Mentions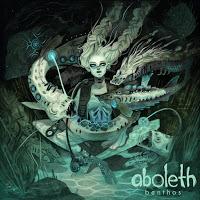 Aboleth – Benthos Full of fuzzy blues riffs, L.A.'s Aboleth feature the gin soaked vocals of Brigitte Roka, oozing bluesy swagger and power rock fury like a combination of Janis Joplin and Grace Slick in one package.
Great Electric Quest – Chapter II: Of EarthThe Quest is back and the fellowship of bearded brethren soaked it all in with their beer cans and horns hoisted high to the next chapter of the Great Electric Quest.Chapter II: Of Earth picks up right where 2016's Chapter I left off, then exceeds its' predecessor in production and songwriting.The Great Electric Quest continue to carry the banner for American metal. Horns up!!!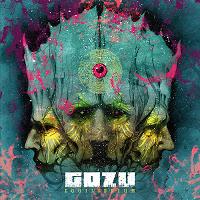 Gozu - Equilibrium  Following on the heels of their previous gem Revival, Gozu continue to release great album after great album, and Equilibrium is no exception.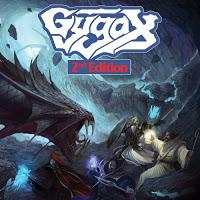 Gygax – 2ndEditionMetal geeks unite!!! Gygax return like a level 27 mage destroying a horde of homunculi with a fire spell!!!Full of Thin Lizzy and UFO flavored riffs and lyrics to fuel a 13 hour D&D session, 2nd Edition picks up right where 2017's Critical Hits left off and revives like a strength potion quaffed before battle.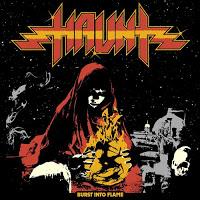 Haunt – Burst Into Flame  The newest project of Beastmaker's Trevor Church, Fresno's Haunt released their first full-length Burst Into Flame.With oodles of twin guitar harmonies and melodic vocals, Haunt's furious riffing would've fit in perfectly between Iron Maiden, Judas Priest and Ozzy on any 80's rock radioplaylist, but manage to do so without sounding dated.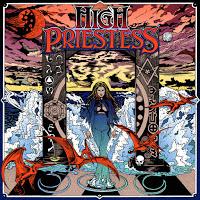 High Priestess – High Priestess  Ripple Music newcomers High Priestess race out of the gate on the strength of their self-titled debut.Moody, dark and doomy with a heavy dose of psych vibe, this is an album not to be missed.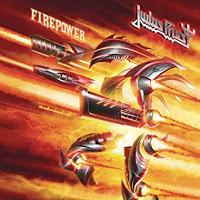 Judas Priest – Firepower  The Metal Gods were back with another solid effort on the heels of 2016's Redeemer Of Soulswith Richie Faulkner further cementing his place in the guitar duo alongside legend Glenn Tipton with quality songwriting contributions and tasty soloing.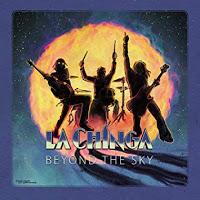 La Chinga – Beyond The Sky  Following in the tradition of great Canadian power trios such as Triumph and Rush, Vancouver's La Chinga do the Great White North proud once again.Full of 70's arena rock riffage, much like 2015's epic Freewheelin', Beyond The Sky is perfect for cranking up for a midnight van run from L.A. to Vegas on a hot summer night.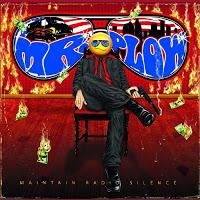 Mr. Plow – Maintain Radio Silence  Mr. Plow plow right through the rock landscape with their brand of heavy, like an amalgamation of Helmet and Alice In Chains, leaving a wake of destruction behind them.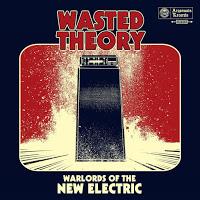 Wasted Theory – Warlords Of The New Electric  If whiskey and weed could be translated into sound waves, I'm pretty sure it would sound just like Wasted Theory, who style themselves "American Weed Rock."Who am I to disagree?!?Grab your buzz of choice and crank it up!

-Riffcaster