Well, unlike in years past when I sat down several weeks before Yule-time to draft up my little top 11 list of the best rock and metal albums of the year, I found myself scrambling to cobble together this year's list.The blame can be laid squarely on the interference of life, in particular a certain nasty 4-letter word that begins with the letter 'W' which I shall not utter in this sacred space.Suffice to say, with a few days left of my holiday release from those chains of bondage I can finally get back to more important things like my healthy obsession with all things rock 'n' roll!So I bid you welcome to the 2017 installment of Riffcaster's Top 11 List!Come on in, grab a virtual beer from the fridge here at Riff Manor and get cozy for the next 5 minutes!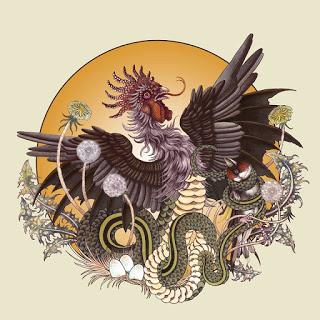 1)   Brume - Rooster If there's one album that just stayed with me throughout the year this year it's Brume's Rooster.When I was asked by guitarist Jamie McCathie after their set at one of the local Bay Area venues if I'd be interested in hearing a promo of the album before its' release date and perhaps do a review of it for The Ripple Effect I jumped at the chance. But even having heard a couple of the tracks beforehand live couldn't prepare me for what happened when I sat down and listened for the first time.This was plainly and simply a giant leap forward from their excellent debut EP Donkey in production and songwriting.This is doom with soul, even labeling it "doom metal' does it a disservice, as there is emotion and soul and sheer beauty mixed in amongst the thunder and fuzz.That's not to say that there's not still head banging riffs aplenty, there are in spades.This was quite simply the best album this year by a landslide in my opinion.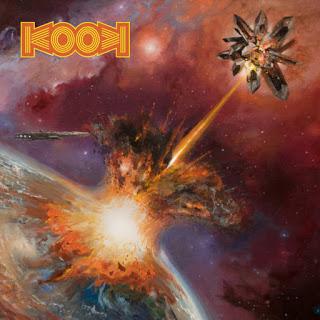 2)   KOOK - KOOK Another of my favorite Bay Area bands, San Jose's KOOK dropped their spaced-out vision upon an unsuspecting planet Earth with their self-titled debut.Perhaps one of the most unique sounding bands to be found, KOOK is impossible to pigeonholed, but their self-styled genre of "Elvis Doom" comes as close as anything.Whatever you call it, it's definitely one-of-a-kind and it's damned good.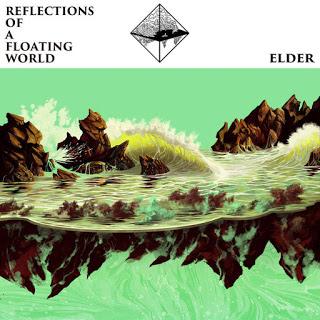 3)   Elder – Reflections Of A Floating World Elder returned this year with the follow-up to their phenomenal 2015 album Lore which is still ear-worming me on a regular basis to this day.Reflections of a Floating World is just as hauntingly beautiful, this is a phenomenal band on the very top of their game and I just wish they'd get out here to Northern California already!!!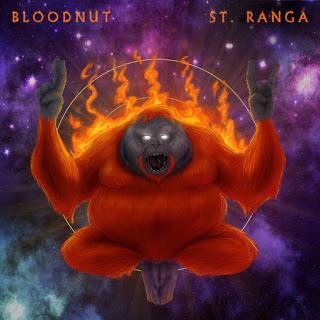 4)   Bloodnut – St. Ranga New Zealand's Bloodnut make being of the auburn-haired persuasion much more fun, but don't let the "band-of-gingers" shtick fool you, these guys are for real, they're heavy, and they're here to spawn a new race of fire-bearded warriors to conquer the world…I only hope they'll need some minions when the Redhead World Order begins, I'm good at schlepping amps and stuff, and occasionally I write something witty.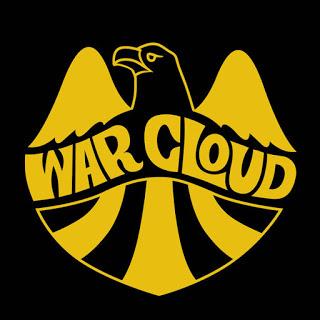 5)   War Cloud – War Cloud

  

  If you are a fan of old school guitar driven shredding hard rock and heavy metal, look no further than Bay Area juggernaut War Cloud.Fueled by the greats from Kiss and Thin Lizzy, to Iron Maiden and Judas Priest, War Cloud's self-titled first album is the kind of rock 'n' roll you put on in your '78 Z28 Camaro and drive fast enough to get about 50 tickets to.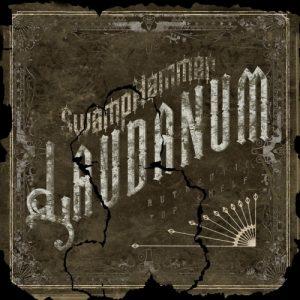 6)   Swamphammer - Laudanum Switching gears a little bit, bluesy rockers Swamphammer's first full-length Laudanum oozes Southern blues swagger, while still delivering heavy grooves aplenty.Grab a shot of whisky and enjoy this rock 'n' roll chaser.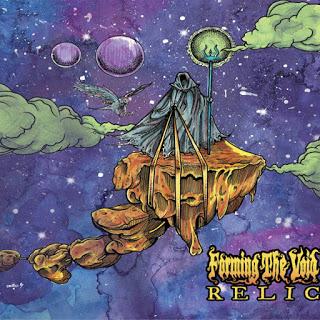 7)   Forming The Void - Relic  Moody and atmospheric, Forming The Void's Relic occupies similar sonic territory to that of Elder, but with a rawer more doomy horizon full of tempo changes.The riffs are razor sharp thick slabs of concrete goodness.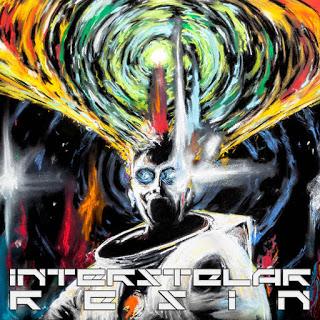 8)   Interstelar - Resin Interstelar's Resin came to me late in the year when most of my potential picks were already identified and completely made me rethink everything.Reminiscent at times of '90's stalwarts Tool and Helmet, this is an album not to be missed.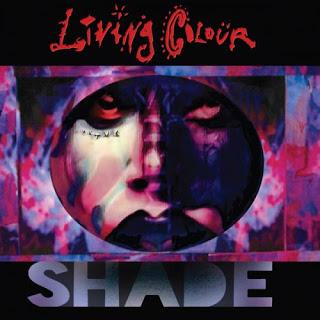 9)   Living Colour – Shade  Living Colour continue to create music that challenges the listener both lyrically and musically. Shade is full of elements of blues, metal, punk, rap, and soul and every song is an experience unto itself, and they sound as great as ever..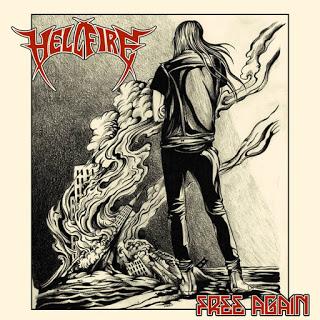 10)  Hell Fire – Free Again San Francisco's Hell Fire are here to deliver the gospel of modern metal through the filter of the monsters of metal from Priest and Maiden to the Big Four, and are doing it through maximum volume riffage, and take no prisoners attitude.Free Again is a full throttle tour-de-force and holds the listener by the throat from start to finish.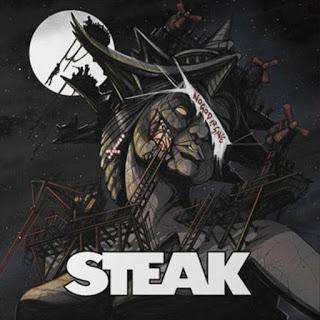 11)  Steak – No God To Save Remember the John Candy/Dan Akroyd comedy "The Great Outdoors" and the scene where Candy takes the local steakhouse's challenge to eat "The 96er" a 96 ounce steak in one sitting?This album is kinda like that.Steak's No God To Save is a heaping slab of beefy goodness, chock full of power riffs delivered with the ferocity of a chainsaw through a sapling.This album will kick your ass and you will thank the gods of rock for it.
Honorable Mentions There were a lot of great albums this year that were deserving of more recognition, I just happened to pick the eleven that I had the hardest time putting down this year but there are always albums that are great that deserve mention, here are some of mine:
Mothership – High StrangenessAnother excellent album from Mothership comes as a surprise to nobody, these guys are simply one of the greatest bands going and if you haven't seen them live yet, what the hell are you waiting for?!?!? Duel – WitchbangerDuel is another in a long line of killer purveyors of the riff from Texas, can't wait to see these guys live some day, hopefully soon they'll make a West Coast swing. Temptation's Wings – Skulthor EbonbladeThis one kind of came out of nowhere, I can't even remember where I first heard this album, but it's awesome in a way similar to Great Electric Quest's 2016 Chapter I album…which is saying a lot actually cause that album is frigging amazing! Foo Fighters – Concrete And GoldAnother solid effort from one of my favorite bands, Dave Grohl & Co. just know how to write great rock songs. Mastodon – Emperor Of SandMuch like Foo Fighters, Mastodon just seem to put out great album after great album and Emperor of Sand is no exception. Supernaut – SupernautSanta Cruz's Supernaut dropped their self-titled debut in December and it is fantastic!Dripping with classic psych color and classic early 70's vibe, Supernaut channel their Sabbath inspired groove without sounding like a tribute act as so many bands do.
-Riffcaster