As you probably know, everybody's favorite anti-hero Riddick will be gracing silver screens for the third time. After making his first appearance in the cult classic Pitch Black, Riddick journeyed towards a bigger budget space opera Chronicles of Riddick. Not all loved the second installments although it has some cool ideas. The vital part is that Riddick is not a leader or a king, he's not a rebel symbol, he's not a scoundrel.
No. Riddick is a killer. A survivalist.
David Twohy remembered that and decided to take Riddick into an environment better suited for him. A hostile planet.
The third movie hits cinemas sometime next year but today I have its new international poster for you. The one-sheet focuses on Vin Diesel's title character.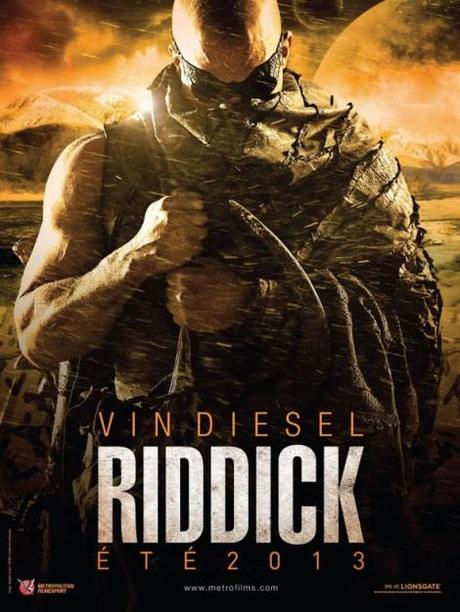 N.