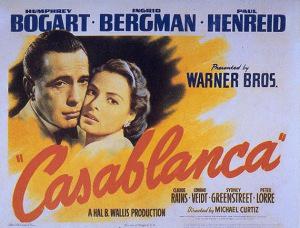 The 'Lobby Card' of the movie Casablanca where Rick's Cafe Americain made famous...., taken from Vincent's Casablanca Poster
Rick's Cafe was made famous in the legendary movie, Casablanca. The movie was set in this particular cafe. I thought Rick was a myth made famous in the movie. however, my other half insisted to go to Rick's Cafe, "There must be a Rick's Cafe here…;"
When we talked to other travelers, we found out that there is Rick's Cafe in Casablanca and it's called exactly that Rick's Cafe Casablanca, instead of Rick's Cafe Americain as in the movie.
As we went back to Casablanca at the end of our tour, we visited Rick's, and I have to give top marks to the architect that resurrected the place into the legend of the movie, everything was similar to the movie, and what made it more alive was the decor, the white drapes, the palm trees in pots, the shade of the pendant lights…. everything was just like my imagination of the colonial style and Mediterranean atmosphere, similar to the movie.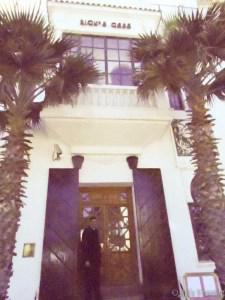 The Picture is not so good, but this is how it looks like, the main entrance of Rick's Cafe.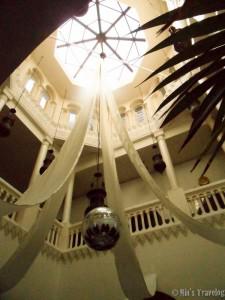 Romancing the colonial style by having white drapery decor and a bit of skylight to let some sunlight in.
What made it even more special was that I met Lennie Bluett, the guest pianist who has a connection with the movie and was there to celebrate the 8th year anniversary of the cafe… Believe it or not we stayed in the same hotel and we kept bumping to each other. What I missed is that I was not quick enough to ask for his autograph or take a picture together….
However, I managed to take pictures of the interior decoration of the whole restaurant: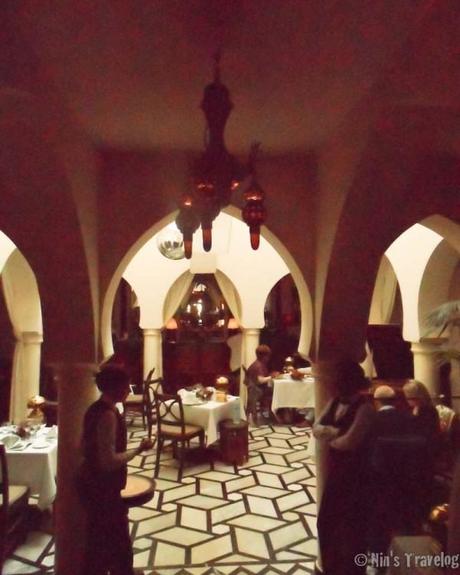 As we enter the main dining room, the friendly waiters are there for us.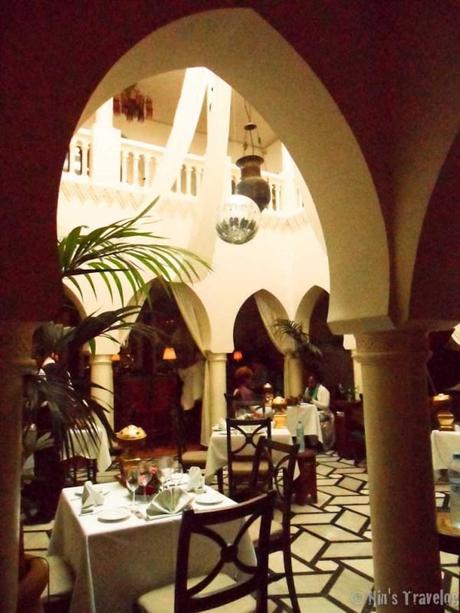 Main dining room as seen from the Islamic colonnade.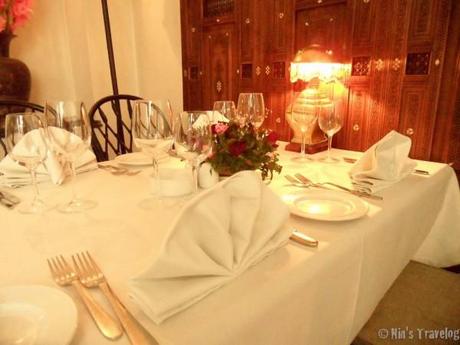 Nicely set dining table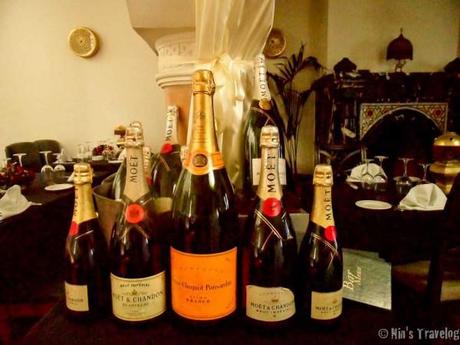 A display of the local wine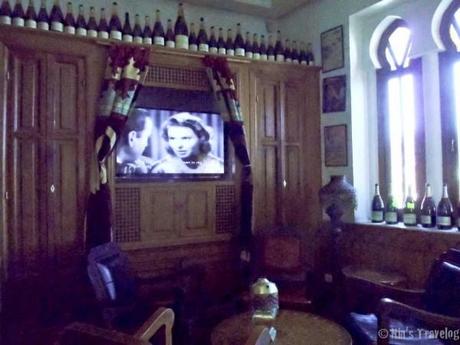 They also did not forget to play the movie - Casablanca - in the Cigar Bar, in the upstairs dining room
You might like my other post related to Casablanca:
You might like my other post  on Morocco:
More picture of Morocco on my Facebook Page
33.596687
-7.612018