I'm always interested to see which books make it onto Richard and Judy's Book Club and the autumn list is now out.
There are two on here that I've already read and another two that had made it onto my radar and will now probably make the TBR for sure.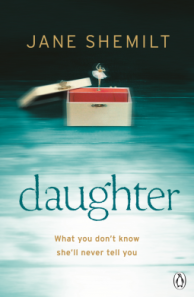 When a teenage girl goes missing her mother discovers she doesn't know her daughter as well as she thought in Jane Shemilt's haunting debut novel, Daughter.
The Night Of The Disappearance – She used to tell me everything. They have a picture. It'll help. But it doesn't show the way her hair shines so brightly it looks like sheets of gold. She has a tiny mole, just beneath her left eyebrow. She smells very faintly of lemons. She bites her nails. She never cries. She loves autumn, I wanted to tell them. She collects leaves, like a child does. She is just a child. Find her. One year later – Naomi is still missing. Jenny is a mother on the brink of obsession. The Malcolm family is in pieces. Is finding the truth about Naomi the only way to put them back together? Or is the truth the thing that will finally tear them apart?
My review of Daughter by Jane Shemilt can be read here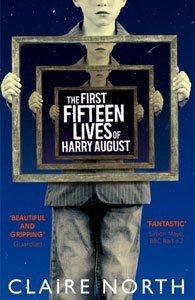 Harry August is on his deathbed. Again. No matter what he does or the decisions he makes, when death comes, Harry always returns to where he began, a child with all the knowledge of a life he has already lived a dozen times before. Nothing ever changes. Until now. As Harry nears the end of his eleventh life, a little girl appears at his bedside. 'I nearly missed you, Doctor August,' she says. 'I need to send a message.' This is the story of what Harry does next, and what he did before, and how he tries to save a past he cannot change and a future he cannot allow.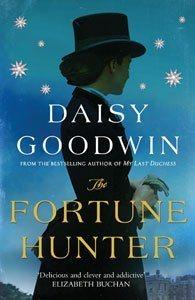 In 1875, Sisi, the Empress of Austria is the woman that every man desires and every woman envies. Beautiful, athletic and intelligent, Sisi has everything – except happiness. Bored with the stultifying etiquette of the Hapsburg Court and her dutiful but unexciting husband, Franz Joseph, Sisi comes to England to hunt. She comes looking for excitement and she finds it in the dashing form of Captain Bay Middleton, the only man in Europe who can outride her. Ten years younger than her and engaged to the rich and devoted Charlotte, Bay has everything to lose by falling for a woman who can never be his. But Bay and the Empress are as reckless as each other, and their mutual attraction is a force that cannot be denied.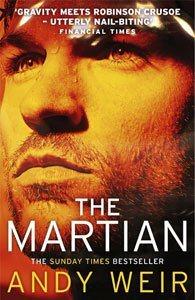 I'm stranded on Mars. I have no way to communicate with Earth. I'm in a Habitat designed to last 31 days. If the Oxygenator breaks down, I'll suffocate. If the Water Reclaimer breaks down, I'll die of thirst. If the Hab breaches, I'll just kind of explode. If none of those things happen, I'll eventually run out of food and starve to death. So yeah. I'm screwed.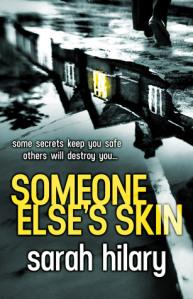 Called to a woman's refuge to take a routine witness statement, DI Marnie Rome instead walks in on an attempted murder. Trying to uncover the truth from layers of secrets, Marnie finds herself confronting her own demons. Because she, of all people, knows that it can be those closest to us we should fear the most…
Read my review of Someone Else's Skin here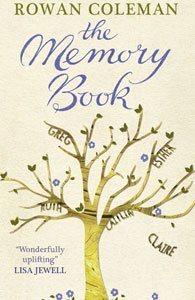 When time is running out every moment is precious…When Claire starts to write her Memory Book, she already knows that this scrapbook of mementoes will soon be all her daughters and husband have of her. But how can she hold onto the past when her future is slipping through her fingers…?
Have you read any of these, or do you think you might?
To get the reviews features and more go visit Richard and Judy's Book Club here.