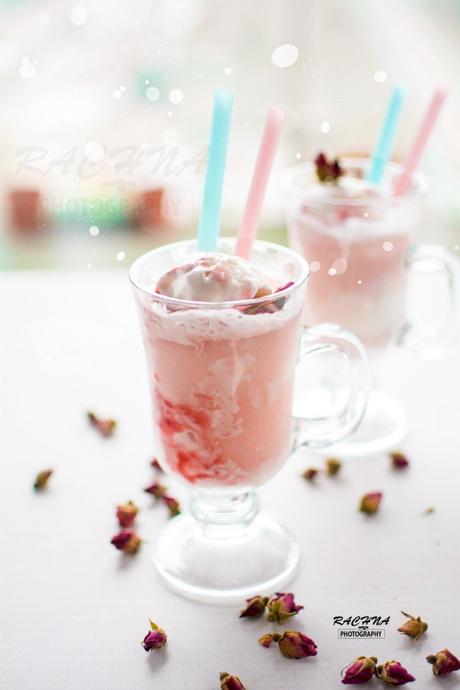 Rhubarb rose ice cream floats are super delicious ice cream sundae loaded with rhubarb compote and ice cream with the hint of rose water. It is one of the most yummy cold dessert I have ever had before.
Valentines day is arriving in next few days. Do you remember? Have you done any preparation for it? Ok don't worry I have sorted it out for you. This year I have decided to cover all kinds of recipes on this year valentines day. I am planning this valentines day to be most pleasant one for my partner. Also thinking to prepare home made three course meal on that day. I will try to share all the recipes with you. How can I keep it SECRET ?
So one of the drink recipe I decided to make is this pink rhubarb rose ice cream floats. It is the best suitable drink on that occasion not just because of colour its flavour is so fragrancy romantic. It's not boozy means NO ALCOHOL is used but it totally depends on you how you like it. You may add 1 ounce prosecco per drink. Ice cream flavour I have used is strawberry and vanilla which goes very well with rhubarb flavour. Also I wanted to stick to all red and pink ingredients. But you may try some other flavours.
Rhubarb syrup can be prepare ahead which makes this recipe easy and quick. And the last but not least ingredient rose water. I loved the fragrance it put in these ice cream floats but its optional. If you don't prefer it, don't add. Ok let's check the recipe now. Before heading forward other valentines day special recipe you may find interesting.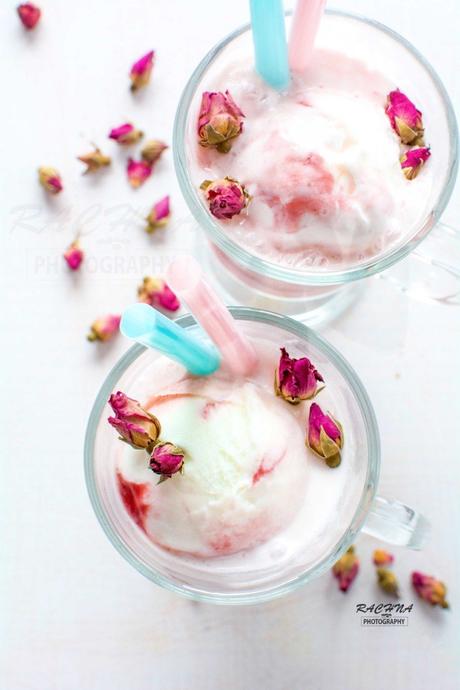 Rhubarb rose ice cream floats recipe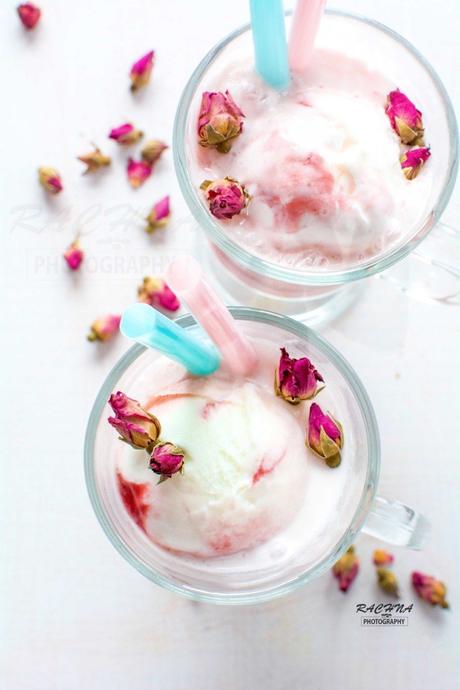 Rhubarb simple syrup recipe