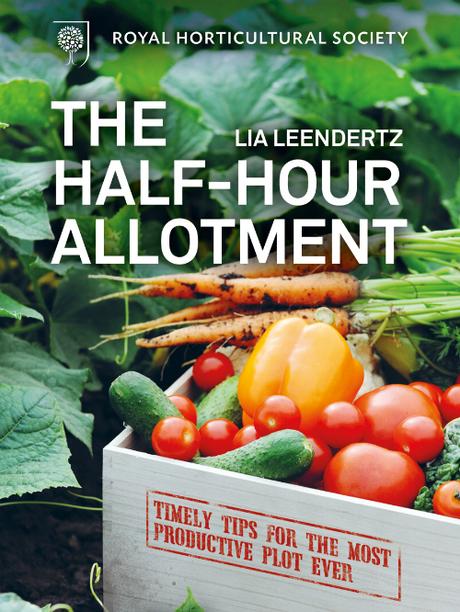 Do you struggle to keep on top of your allotment? Perhaps you're considering taking on a plot for the first time and worried it will eat into most of your leisure and family time. If so, RHS The Half-Hour Allotment is the book for you!
The half-hour allotment principle outlined in this book was dreamt up by Will Sibley, an allotment holder unwilling to give up half his life and all of his leisure time to his plot. Despite only dedicating half an hour a day to his plot with weekends off, his plot is productive and well maintained. Published by Frances Lincoln, the aim of this book is to tap into this system with expert advice from the author Lia Leendertz and the Royal Horticultural Society.
RHS The Half-Hour Allotment guides you through putting the half hour allotment principle into practice to great achieve results on as little as two and a half hours a week, perfect for those who do not have time to potter! The book also guides the reader through taking on a plot, deciding what to grow and growing the best varieties, keeping on top of your plot, wildlife and cut flowers, managing pest and diseases and targets for your first year on your plot.
The book is visually appealing with beautiful photography throughout, some of which is very inspiring. RHS The Half-Hour Allotment gives you the tools to create an allotment that can be managed in tandem with a busy life, a guilt-free plot to be proud of.
About the author:
RHS The Half-Hour Allotment is author Lia Leendertz's first book, she also writes for The Guardian, Gardens Illustrated and The Simple Things magazines.
Filed under: Book Reviews Tagged: allotment book, book review, frances lincoln, rhs books, RHS The Half-Hour Allotment