Much as I enjoy the gardens at the Chelsea Flower Show, I enjoy the other bits just as much and some, probably, even more.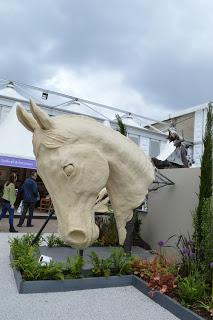 I love the large sculptures, I am sure I am not the only person who walked past this one humming the theme from The Godfather.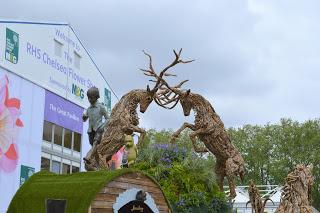 I like musing whether the boy is running away from the stags or just completely unaware, should we all be shouting 'its behind you' in true pantomime style?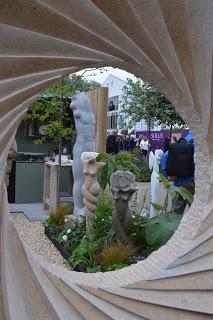 I like looking through one thing towards the other.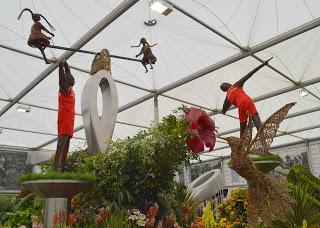 Even in the Floral Pavilion some stands dominate with sculpture as well as plants.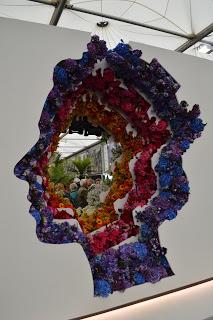 This tribute to the Queen for her 90th birthday was drawing quite a crowd.  It is simple and dramatic.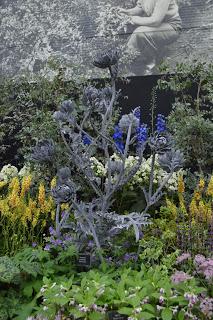 Some others, a little more subtle.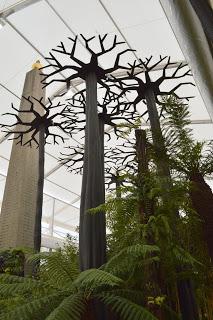 and some are huge.  I adored these tree sculptures, they worked perfectly on the Bowdens stand.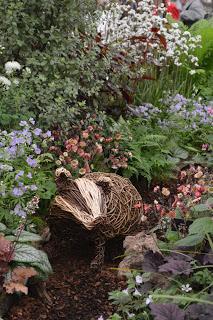 I love the willow badger, I would happily have him wandering around my garden.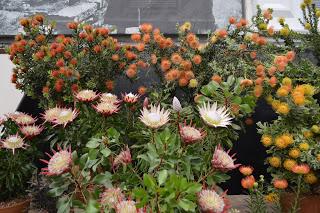 But when it cameto plants this year, it was the proteas and the leucandendrons that really caught my eye.   I might have spent a little too long in front of these beauties.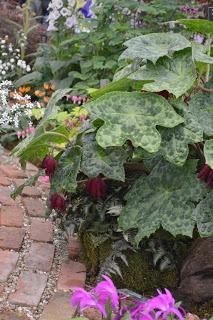 I also stood in front of many of these Podophyllum 'Spotty Dottys'.  Can you see the red flowers hanging down?  Please tell me I am not the only person who has never seen the flowers before?  They are not a plant that has hugely attracted me in the past but the flowers warmed me to them.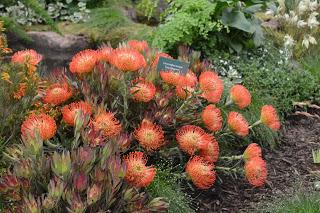 But the leucadendrons stole the show for me.  Expect to see a purchase soon.
I end this post with this image as it made me smile,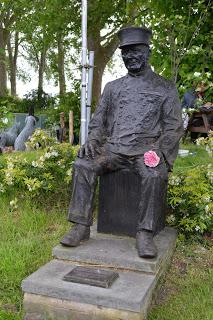 it sums up the day and the event for me.
Part 1 - The Cold One