Well it's nearly that big time of year again in all the garden and flower enthusiast diaries. The RHS Chelsea flower show has come back around and tickets are already flying out, starting at £28, the tickets are already in short supply this year for the event in May – 21st – 25th.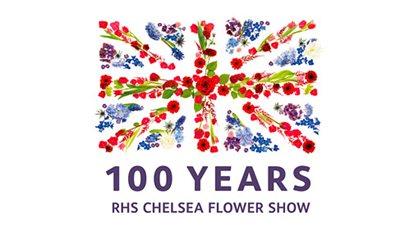 With over 157,000 visitors each year, everyone with the gardening bug is buying their share of the experience in advance to avoid disappointment.
This could be because it's not just any old Chelsea flower show this year, it's a special event! Celebrating its big 100th birthday, it's marking its centenary in style at the grounds of London's Royal Hospital.
The 11- acres of land not only make a great day out for the green fingered experts but for families and youngsters too. It's definitely an unforgettable experience for anyone who visits.
It has become one of the most important venues for watching out for emerging gardening trends and seeing what new plants are to be launched for the season. Some have even quoted it as being 'the garden design equivalent of Paris Fashion Week!'
This year the hundreds of exhibitors' taking part have been given a Historical theme, with gardens showing how the Chelsea show has changed in style throughout its 100 years. Reviving the old favourites and mixing them with the new, it is a fresh new outlook on how we perceive the world's gardens today.
Watch out for the group of exhibitors, 'Hillier Nurseries' who hold the record for the greatest number of Chelsea Gold's – 66 and counting! But can they make it 67? They are definitely the ones to look out for, with their consistent initiative ideas and displays each year.
It really is a great place to visit, so please be sure to catch all the excitement from this celebratory show before all the tickets go! With outstanding food, drink and music, there really is something for everyone. As the iconic show's only 100 once, let's help it celebrate and make it the best one yet!