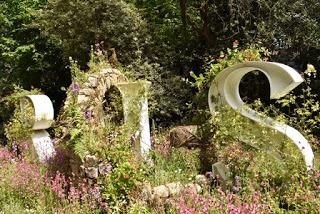 Except I don't, I think I have a plan but plans, like pie-crust, are made to be broken.I am a great believer in doing what is singing to you the loudest and it is sometimes a hard choice of what to do first when I arrive at the show. I decided to head out first to the Artisan Gardens.These are smaller than you think, a bit like snapshots of a show garden and always a joy.I am not going to show all of them and today I am just going to talk about one that caught my eye which is The Donkey Sanctuary's 'Donkeys Matter' garden designed by Christina Williams and Annie Prebensen.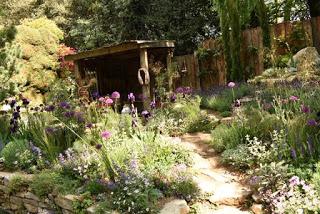 It is a well designed garden, beautifully put together and it has a good message in that donkeys are the transport used around the world where other vehicles just cannot go/cannot be afforded.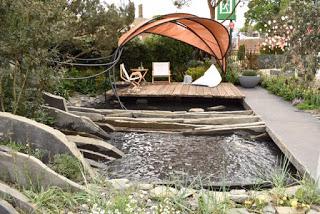 Moving onto another section in the show ground I was rather taken with the Facebook Beyond the Screen garden designed by Joe Perkins. I liked it, it is a good garden..... and it has a wave machine in the pool which was more mesmerising and relaxing than I can describe. I had to move myself away from it.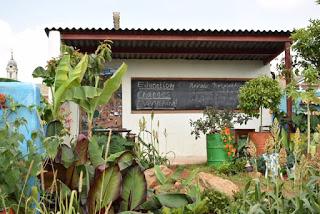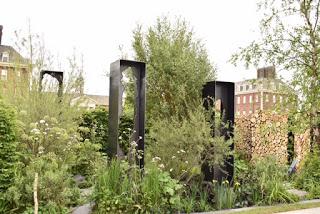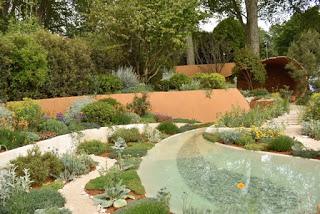 Green is very much a theme at Chelsea this year, you realise this as you walk around and then - bam! You see the Dubai Majlis Garden designed by Thomas Hoblyn. This garden is about stark arid landscapes and I liked it.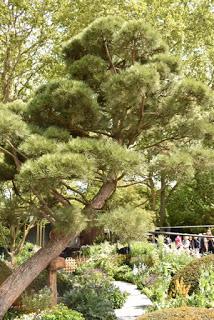 Compare it to the Morgan Stanley Garden designed by Chris Beardshaw, which is superbly lush. I suspect this has to be a strong contender for the Peoples' Choice Award (I will come to the other big contender next). If nothing else this garden wins the 'Best Tree in Show' award from me. It stopped me in my tracks. Note in particular that the tree is resting on a support, it is a really nice touch.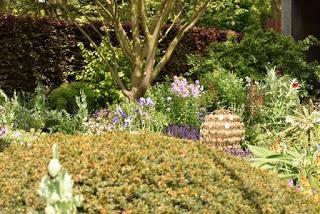 It also wins the 'Best glittery ball in a stream' award. Chris knows how to use sculptures well. It is wonderfully planted and will appeal.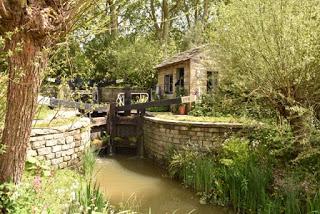 Talking of appeal, the 'Welcome to Yorkshire' garden designed by Mark Gregory is a small canal with lock gates and lock keepers cottage. This garden wins the 'Best use of lock gates in a garden' award.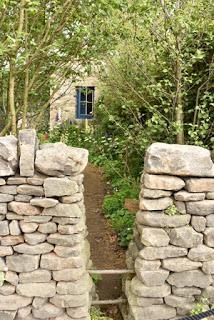 The detail is impeccable, with even a stile inviting you to step into the garden (which of course is roped off, but if you could you would...). I think this garden will also be very popular, it has the wow factor of just how clever it is.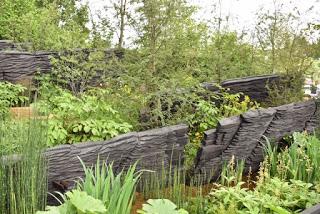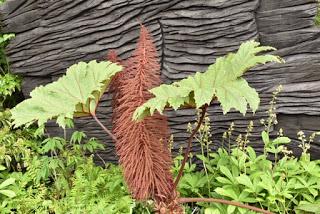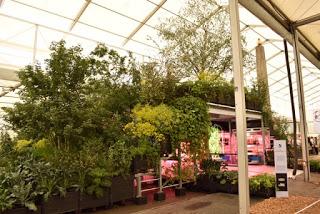 Into the Great Pavilion where the Ikea and Tom Dixon 'Gardening will save the world' garden is the first show garden to be placed indoors.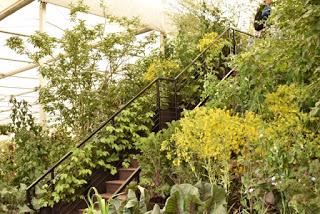 Then inside there is the pink glow of hydroponic technology, it is a bit like growing in a disco. I liked this garden, I liked its message.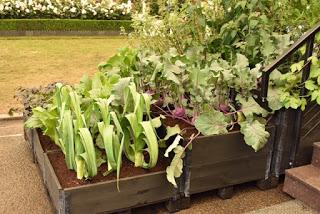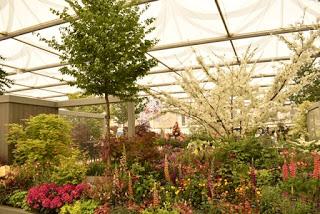 Finally for this post there was the Stihl Hillier Garden which is also in the Great Pavilion.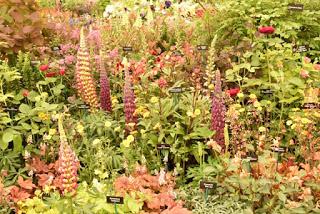 Now I am a little biased as I did go to the launch of this garden a few weeks ago, but what things look like on the plans and how they turn out in reality are often quite different. This garden is one of the best I have ever seen. There, I've said it. The planting is colourful and bright and works.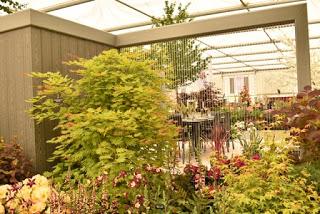 Yes yes there are lots of other gardens, and I will be writing about some more in another post.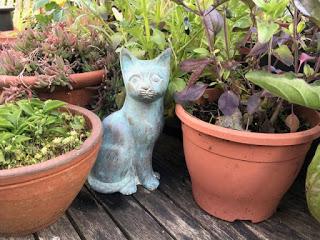 In other news I bought a bronze cat home with me from the show, as you do.