IPad point of sale apps and other mobile business solutions have revolutionized the way people do business. For years, people used to pay for goods and services with coins, paper money, then checks. The cash register can be said to be the first point of sale or POS device. New inventions then started changing the way people did business. The first was the barcode. Credit cards and ATM cards soon followed. Now new iPad point of sale, or POS, applications and devices have further revolutionized the way people pay for goods and services. However, with many options available, choosing among these new POS apps can be a daunting task.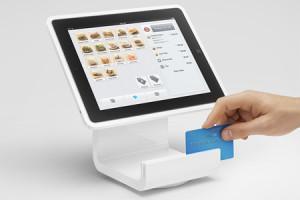 Revolutionize Your Business with iPad Point of Sale Solutions
One of the first considerations is where the iPad point of sale app will be used. Going door to door will probably require an app that will function on a mobile device such as a smartphone or tablet. The type of business the app is used for is another consideration. Some apps are specifically for specific businesses, such as restaurants. If one will just use the app for processing a few payments, the cheapest app is probably the best choice; however, if the business is growing, and the payment system will need to be integrated with customer information and marketing, one of the more established apps is a wiser choice.
For larger companies and businesses that are expanding, a fully integrated iPad point of sale app is the best choice. Some apps combine email marketing, inventory control, and the ability to spot trends and problems before they happen. These apps also are able to store information on the cloud, so it is easily accessible from different devices.
Ambur is an iPad point of sale option that is for restaurants, its cloud based and the inventory control is said to be a bit weak. Setup is easy, but Ambur is lacking a few features. The initial license cost is high, but there is no monthly fee. Revel is a hybrid of software and cloud technology and is geared toward larger restaurants and chains. It is higher priced than other options with both a software license and a monthly fee. Breadcrumb is another iPad point of sale solution for restaurants that seems to work best with single location businesses.
Vend is an iPad point of sale solution that is not made for any specific industry; it does function best in a retail setting. However, Vend is very economical for larger retail businesses. Shopkeep is geared specifically for small businesses; it is missing some features that larger businesses may need. It does have some inventory reporting and customer management capabilities.
NCR Silver is described as being a flexible iPad point of sale solution for small to medium businesses. It has the capability to be used for both retail and hospitality industries. NCR Silver is also feature rich with the ability to handle employees, analyze customer data, add social media links and integration, and deliver reports. NCR stands for National Cash Register, so the company has been in business for over a century. Square is another point of sale solution that is versatile, but they seem to have some issues with funds processing and customer support. PayPal also has an iPad point of sale system, based on reviews it would seem to work best with limited transactions, but it is easy to use and economical. Do your research and discover that a business like NCR Silver (http://www.ncrsilver.com/) can help you get started with your own iPad POS system to enhance your own business today.