My girl Scarlett is back with some new products in the Wonder Curl line and I couldn't wait to try them! I've reviewed and done giveaways on her Wonder Curl Get Set Hair Jelly here on the blog, and so I was excited when she told me that she was coming out with another product call Butter Than Love. It comes in two formulations: pudding and whipped. Here, I'll review both: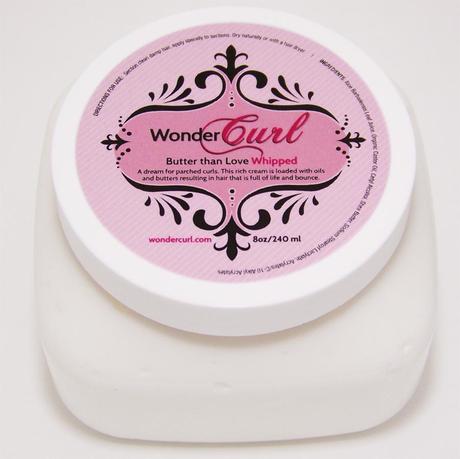 Wonder Curl Butter than Love Whipped 4oz. $12.00
Ingredients:
Aloe Barbadensis Leaf Juice, Castor Oil, Shea Butter, Caprylic/Capric/Stearic Glycerides,Cetyl Alcohol, Glyceryl Stearate, Cetearyl Alcohol, Sodium Stearoyl Lactylate, Acrylates/C-10 Alkyl Acrylates, Phenoxyethanol, Ethylhexylglycerin
Although some of the ingredients aren't 100% natural, the product does not contain any sulfates, parabens, cones, mineral oil, or petrolatum. I also know for a fact that Scarlett makes this product in her kitchen, where I'm sure she wouldn't be handling any harmful chemicals!
This product is thick and rich and emollient. I like using thicker products on freshly washed damp hair because I think they lock in the moisture better because since they have less water in them, there's less to evaporate. (I would say that I have 4a/4b hair with 4c back in my "kitchen".) I damp twisted my hair with this product and added a dab of [WonderCurl Get Set Hair Jelly] to about 11 medium-large sized twists (because it was really humid and rainy out) and let them air dry. In the morning, I untwisted and fluffed and got these fab results!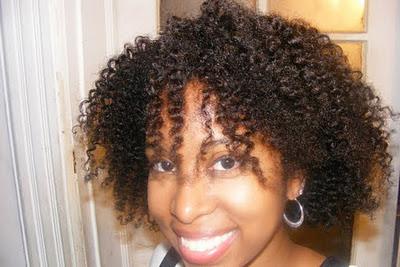 My curls were nice and defined, but did shrink a bit (which I don't mind) and were definitely tight that first day. After a couple of days they loosened up a bit.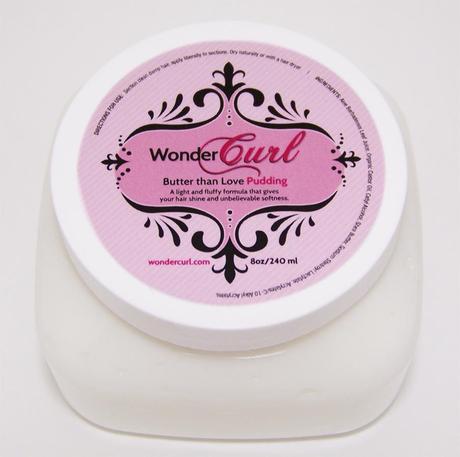 Wonder Curl Butter than Love Pudding 4oz. $12.00
Ingredients
*Aloe Barbadensis Leaf Juice, Castor Oil, Cetyl Alcohol, Shea Butter, Sodium Stearoyl Lactylate, Acrylates/C-10 Alkyl Acrylates
Now this product is a little thinner, has less chemicals and reminds me of the consistency of thick conditioner. I used this mid-week last week when my twist out was in need of a little TLC, and my hair felt a little dry. I spritzed each section with a little Oyin Handmade and slicked each section with Love Pudding before twisting. This product alone, doesn't seem to provide much hold, so again I paired it with WonderCurl Get Set Hair Jelly, and twisted up 10 or 11 sections.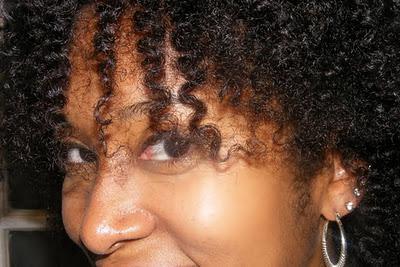 The results were soft moisturized hair that extended my twist out a few more days before wash day. I also like smoothing this product on my edges before I put a scarf on to smooth out my up dos.
RATING: 4 Smart! – Good ingredients, great price, curls looked great, will buy again!*
*Savvy Ratings:  5=Savvy  4=Smart  3=Suitable  2=Satisfactory   1=Stupid
FULL DISCLOSURE: These products were sent to me free of charge, but I was NOT compensated for this review. For more info about this product, please see info below.
Wonder Curl Website
Wonder Curl FB Page