So I feel like I'm cheating a little bit with this post. Okay, I'm cheating a lot with this post. As you probably know Justine and I aren't just book nerds we're also needs of just about everything in pop culture. We call our blog "book-inspired" because we try to fill it with not just reviews, which could get boring after awhile, but anything and everything that has to do with books. Maybe that's a big category for a blog, but it lets us keep things creative around here.
Anyway, back to the cheating. Usually whenever we feature movies here we at least do it under the pretense that we're comparing and analyzing it with its book counterpart. There's almost nothing more fun for fans than discussing why you love and why you hate about the movie versions of your favorite books. So here's my confession: I've only seen the movie Warn Bodies, I've never read the book. BUT before you go and unsubscribe from our email list, unfollow us on Twitter, and unfriend us on Facebook let me say that I liked this movie so much that my next move is definitely going to be reading the book!
I got to see the movie a few weeks ago with my friend Kayle because my husband got an advanced screening ticket at his favorite comic book shop. A free movie before everyone else gets to see it? Yes please!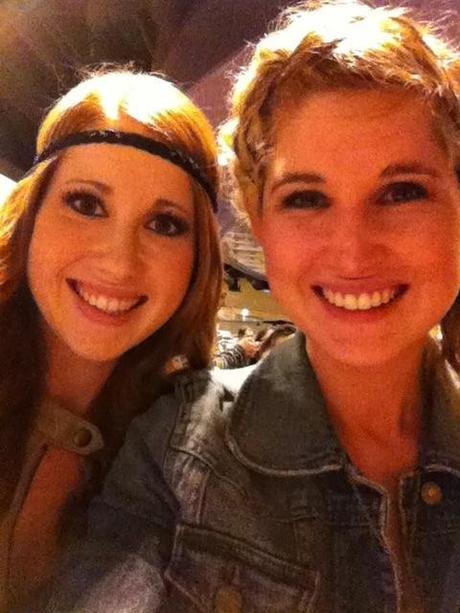 They gave us free Warm Bodies shirts (because they thought we were teenagers, but that's another story!) and we had to check in our cell phones, it was a Very Big Deal.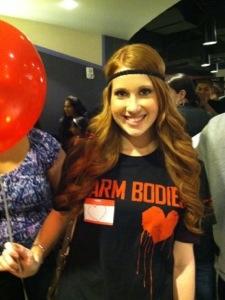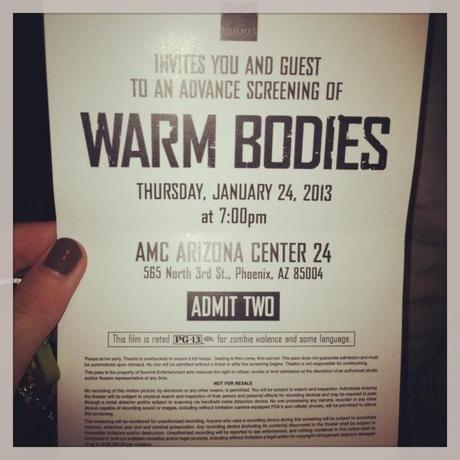 The movie was great. It had a little bit of everything I love in a movie: some drama, a pinch of horror, a little romance, humor, and a lot of feel-good-ness. It's definitely not just a romance and a guy would enjoy this just as much as a girl. Especially if you are looking for a Valentine's Day movie that isn't based on a Nicholas Sparks book (sorry but they're drenched in sentimentality!) go see this!