I love trying out new hair products, especially masques. I found this one while looking for new products to try, and it was only $4.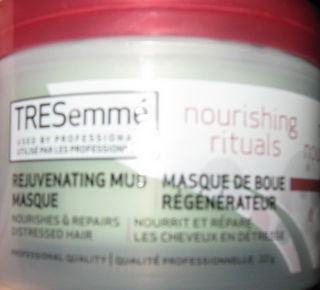 Tresemme Rejuvenating Mud Masque
First things first, it smells delicious, and it is nice and thick, unlike other masques that have a creamy or more watering consistency. I left it on for the suggested 3-5 minutes and my hair felt nice and soft afterwards. The packaging claims that after just 1 use your hair is 10x stronger and replenishes your hair leaving it strong and healthy looking. I can't say whether it really made my hair 'stronger' but I can say that my hair felt soft and did look healthier after just one use.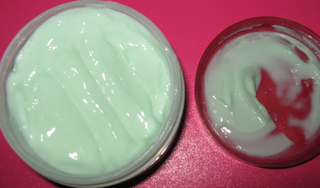 I'm hoping you can get a feel for how thick it is by looking at this picture, if you can see the indents from where I grabbed the product to apply it, it has not shifted even when I shake the container. I love how thick it is!
What's your favorite hair masque?