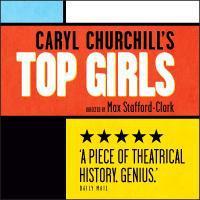 In a word: fractured.
Top Girls staves off boredom by offering the most disconnected first act I have ever seen.
Caryl Churchill's entire first act is a dinner party of interesting (though crudely caricatured) women from history. The obvious gimmick being that they could never actually have met.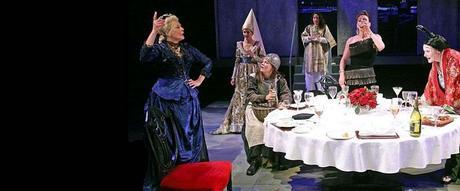 I needn't have worried about how the story would progress: it didn't. The curtain opens on Act II to an unrelated story about the Top Girls Employment Agency. The six actresses explore gender politics of the 1980s in a series of engaging, believable vignettes.
The story wraps up satisfactorily, yet I find myself unable to really recommend the show because of the indulgent, bizarre first act.
The play has grown on me in hindsight. The whimsical introduction does serve create a mindframe that affects how viewers will respond to the more 'real world' scenarios explored later on, which was probably the writer's intention. I just think it would have been better without.