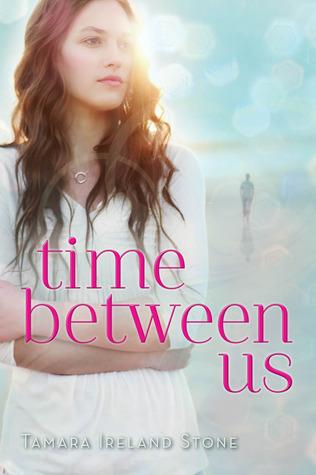 I bought this book at the Tucson Festival of Books where Justine and I met Gayle Forman, we talk about it in our video review of Just One Day.  I hadn't heard of it prior to the festival but the author, Tamara Ireland Stone, was on the same panel as Gayle Forman and I really liked what she had to say about her novel.  I figured, what the heck, and bought a copy of her book there to get it signed.  I really like buying books at author events because I want the publishers to know that people do come do spend money on the books there for support.  She was very nice and I was very excited to read it! Here is the synopsis from its Goodreads page:
Anna and Bennett were never supposed to meet: she lives in 1995 Chicago and he lives in 2012 San Francisco. But Bennett has the unique ability to travel through time and space, which brings him into Anna's life, and with him a new world of adventure and possibility.

As their relationship deepens, the two face the reality that time may knock Bennett back to where he belongs, even as a devastating crisis throws everything they believe into question. Against a ticking clock, Anna and Bennett are forced to ask themselves how far they can push the bounds of fate, what consequences they can bear in order to stay together, and whether their love can stand the test of time.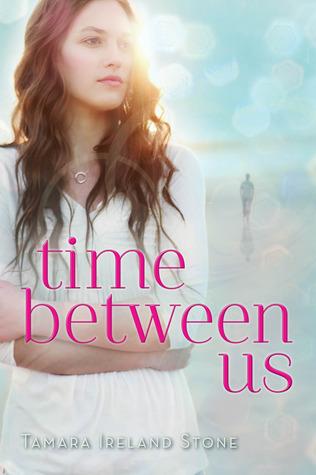 I am a really big fan of time travel stories.  Maybe it's the history buff in me, but along with steampunk it's one of my favorite sub-genres of science fiction.  Especially in the children's series, A Mutiny In Time, time travel is such a fun way to explore history in a (fictional) first-hand way.  In this story, Bennett is constrained to travel only within the time since he's been born.  This means he can't go anywhere before the day he was born, but anything after that is fair game.  I liked this twist to the usual time-travel plot because he's restricted, what he has is not an all-access pass to the past.  This means that when the adventure starts he and the going gets tough he can't simply jump back to escape.
I really enjoyed Anna's character.  When you read books that, for lack of a better comparison, are kind of like Twilight in that the main female character discovers the amazing abilities of her romantic male counterpart you run the risk of having an annoying Bella-type character: a girl who doesn't do much other than lets things happen to her (yes I know Bella starts to step it up eventually, Twihards, relax, this was just an example).  Stone doesn't do this with Anna.  Even though Bennett possess these reality-defying skills she still makes conscious decisions about her life, his life, and ultimately the plot and direction of the story.
I did wish that the book had a little more twists and turns.  Maybe I'm just used to the crazy complexity of Hourglass and Fair Coin, but I would call this science-fiction light.  That being said, it's perfect for someone who likes adventure but isn't deep into the science fiction genre.
You can buy the book on Amazon here and on Barnes and Noble here.  You can also find Tamara Ireland Stone on twitter here.
What are your favorite time travel books?
Tweet