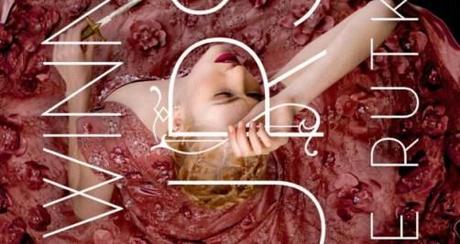 Image from http://www.readbreatherelax.com
The Winner's Curse by Marie Rutkoski was an emotional, relentless novel. Rutkoski gives the reader no time to recover before being buffeted with a new twist or sudden reveal in the storyline.
Her story is set in an alternate world, where one country, Herran, has been recently colonized by another, Valoria. Slavery was used to cut losses after the war and to control the colonized people. The moral issue of slavery and tension between social classes are the central themes of Rutkoski's book.
Then there's Kestrel, our admirable heroine, who is torn over the issue of slavery. She doesn't let herself feel too opposed to the issue, however, because being a general's daughter makes her a sort of celebrity in her society, where she's constantly watched by people who fear and also hope that she will mess up. Kestrel is also way too smart for her own good. She would rather avoid becoming a soldier, but her strategic way of thinking and ruthless analyzing make her father sure that she is invaluable to her country's ongoing war effort.
Arin is a slave bought by Kestrel on a whim (or so it seemed to her). He harbors a grudge against Kestrel and her people and has reason to benefit from being placed in her staff. He is also way too smart for his own good. Another similarity between Arin and Kestrel is their love for music.
The characters were very believable and real, but I wish more attention had been paid to Jess, Kestrel's best friend. The rest of the secondary characters were developed really well, like Ronan, Jess's brother, and Kestrel's father.
What really sets this story above other books with a similar premise is its complete role reversal towards the middle, and an utter overturning of all the rules Rutkoski had set up at the first half of the novel. I can't really say too much on that because spoilers. Not only is it refreshing, but also essential to the personal growth of Arin and Kestrel.
It took me a while before I understood the last line of the novel, but once I got it I realized it could not have ended better. Hint: remember who the god of lies is. In short this was a really riveting book that I would recommend to anyone.