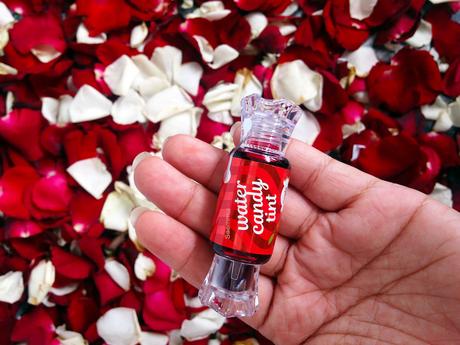 I am a MAJOR fan of lip tints! They have the same dramatic effect of lipstick without the mess. You easily and simply grab them from your purse for a quick touch up even without using a mirror to apply it. I could go on forever why lip tint is some sort of God sent to every makeup enthusiast. Not to mention that some of them come in a super cute packaging, like this Saemmul Water Candy Tint of the SAEM.
The SAEM Saemmul Water Candy Tint
Price: PHP210.00 / approx. USD5.00
Always be mindful of where you will buy this tint because there are already fakes roaming around. I also saw it in Divisoria the last time I was there, selling it less than half of its original price. This product goes into your mouth (one way or another), so be vigilant in buying online. At least Althea Korea offers 100% authentic Korean Cosmetic products.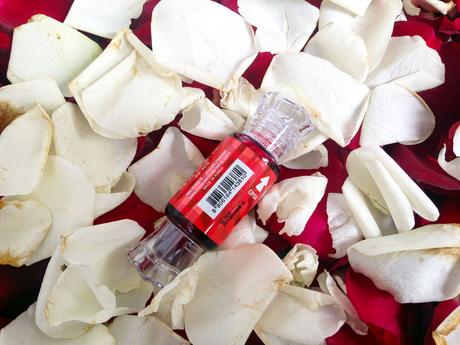 The name speaks for itself, because Saemmul Water Candy Tint is indeed housed in a candy-like plastic packaging. It's super cute! You will also see an arrow at the back of the tube, the arrow is pointing to the side to where you will open it. The applicator is a doe - foot shaped with enough length for a precise application.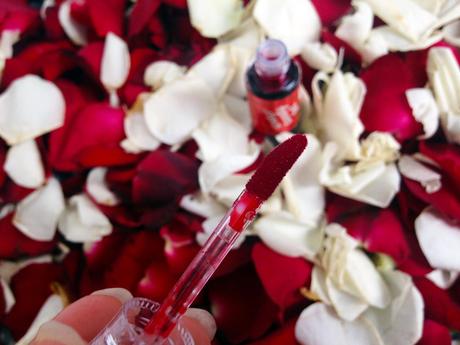 I got mine in the Apple shade as I want something vibrant, but not over-the-top color for an everyday wear. Among the five available shades, Apple is the best choice for me. The color is red with a hint of pink. It also insanely tastes like apple too! Seriously. You know that Zesto Apple flavor juice? That juice and this liptint taste exactly the same (except Saemmul Water Candy Tint has a bit of a medicine taste too). Not that I purposely taste the tint, it's just that whenever I accidentally applied too much product, the tint goes into my mouth automatically. It's very watery.

The pigment and opacity of this tint are so nice that I don't need a second layer for a full lip color. Its color payoff shows even with just a little bit of a product. A little goes a really long way. So I think 10g of it will last for at least 3 months with regular usage. I also like to use it as a blush because of its super nice color and natural flush effect. I have to use a sponge to apply it on my cheeks to avoid getting the clown-blush effect, though. Or apply it on my fingers first before dabbing it on my cheeks. Either way works.
Moreover, Saemmul Water Candy Tint dries and sets at least 10 seconds after application. This makes it totally workable and blendable as lip tint or blush. But once it sets, it'll give you a very nice shade of apple on your lips and cheeks. What's weird is that it transfers; this is the only tint I have ever tried that transfer to a glass and utensils whenever I eat. This makes its longevity a little less time (3 hours max) than other tints I own. But I'm willing to overlook that issue simply because this tint is so cute! Can't blame a girl who loves cute stuff. Haha!
What's your favorite lip tint?


BLOGLOVIN | FACEBOOK | TWITTER | INSTAGRAM