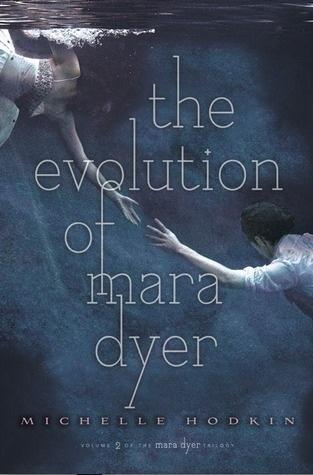 Mara Dyer once believed she could run from her past.
She can't.
She used to think her problems were all in her head.
They aren't.
She couldn't imagine that after everything she's been through, the boy she loves would still be keeping secrets.
She's wrong.
In this gripping sequel to The Unbecoming of Mara Dyer, the truth evolves and choices prove deadly. What will become of Mara Dyer next?
After finishing "The Unbecoming of Mara Dyer" ( read my review here), I was ready to jump feet first into "The Evolution of Mara Dyer". While The Unbecoming of Mara Dyer set the bar really high, I had faith the Michelle Hodkin would keep it up with "The Evolution of Mara Dyer". I was absolutely not disappointed, if anything, if its even possible, I liked it even more. How swoon-worthy is that cover? So perfect for the series and incredibly in sync with the cover on "The Unbecoming of Mara Dyer". I was probably the least fun person to be around while I was reading it because I didn't put it down to pay attention to anyone. Okay, so this is where you have to stop reading if you haven't read "The Unbecoming of Mara Dyer", because I don't want to spoil anything for you. What you can do, is go start this series….like immediately.
So we left off with Mara basically turning her-self in, oh and don't forget her running into Jude. Oh you know, no big deal just Jude, who is supposed to be dead after Mara killed him in a building collapse. I have a little trouble reviewing this, because after you finish a book with that kinda of jaw dropping ending…everything that happens next is a surprise. I don't want to ruin any surprises for you. So I might be a little vague here, but I promise it is in your best interest. Mara's story takes turns and twist into something I definitely didn't see coming. Things also start to get creepy, as they should with Jude lurking around, I definitely had moments of chills. Can we talk about Noah a little? I know things were a little sketchy for Mara and Noah at the end up Unbecoming, but I will tell you this.. I don't love Noah any less after reading Evolution. Noah character has developed more depth as the story as continued, do you believe he could get any better?!? Mara as a person was struggling so much with her-self, questioning how could she be a good person and be capable of killing so many people. Throughout Evolution, Mara still has struggles with the way she is coming to an understanding with her powers, but she is getting there. Go read this please, I need to gush this details with people who I don't need to worry about spoiling the ending. Oh and BTW, this ending is going make you wish that "The Retribution of Mara Dyer" ( book 3) was released already. Here is a little, tiny teaser that I just had to include…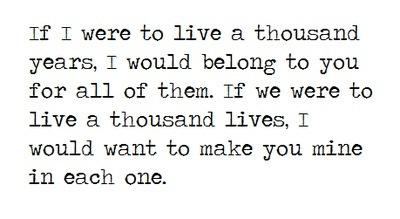 Doesn't this make your heart just melt? OH, what this book does to me! So quit reading my review and go buy this book, and of course devour it.