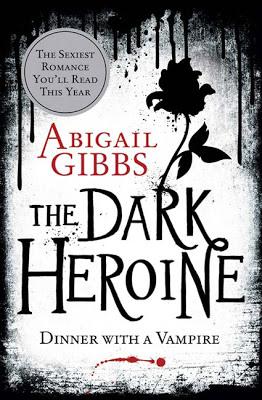 One moment can change your life forever…
For Violet Lee, a chance encounter on a darkened street draws her into a world beyond her wildest imaginings, a timeless place of vast elegance and immeasurable wealth – of beautiful mansions and lavish parties – where a decadent group of friends live for pleasure alone. A place from which there is no escape… no matter how hard Violet tries.
Yet all the riches in the world can't mask the darkness that lies beneath the gilded surface, embodied in the charismatic but dangerous Kaspar Varn.
Violet and Kaspar surrender to a passion that transcends their separate worlds – but it's a passion that comes at a price…
I first heard about this book when I saw the author, Abigail Gibbs, on BBC Breakfast a few months ago. I've wanted to try it out since then but had forgotten the name of the book, but a week or two ago I saw a review on another blog about this book which reignited the need to buy it. I was really excited when seeing it in a shop and immediately bought it. After starting this book yesterday, I couldn't put it down. I would have read through the night if I could! I finished it earlier and, I must say, it is up there in my favourites list. Abigail Gibbs started writing this when she was only fourteen years old and has said that
Twilight
inspired her. Let me just say that I think that this book is ten times better than Twilight. I'm even going to be bold and say that I think that this is the best Vampire book I've ever read.
I loved the plot. When Violet Lee, the main character, is left alone in Trafalgar Square on a night out she doesn't expect to be kidnapped, let alone by a Vampire prince! I haven't read a book about Vampires so far that hasn't truly been about blood-thirsty Vampires. They're all too nice! But this really shocked me in the fact that it was completely unique and not like other books at all!
I really liked the main character, Violet. She had a spark in her that was admirable, especially in the situation she was in. I also loved a lot of her sarcastic, witty comments, which made me laugh on numerous occasions.  Some main characters can really irritate me, but I didn't feel this with Violet and I felt comfortable reading parts of the book in her point of view.
Now on to Kaspar! Move over, Edward Cullen; there's a new vampire in town! He was actually very cruel at the start but I just couldn't hate him! He was completely irresistible! The only problem I have is that not much of the book was written in his point of view and I would have liked to have seen more of him.
I think that the characters of Fabian and Lyla really added something, especially Lyla. I also really loved Thyme, who was just so sweet and adorable: I wish she was my sister!
I really love the cover, with it's dark writing framed on a light background. I also liked how there wasn't much red, as a lot of Vampire books look the same. It stands out and I instantly picked it up when seeing it.
Overall, I really enjoyed enjoyed this book and would definitely say it was one of my favourites of this year. On the cover it says that it is 'the sexiest romance you'll read this year' and I definitely agree!
RATING: 5/5-Favourites shelf