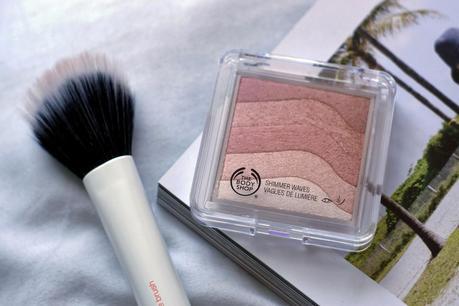 What do you think of when you think of The Body Shop? I'll guess it's probably those amazing body butters or perhaps skincare but I doubt your first thought would be makeup. Today I'd like to introduce you to a great product that's a bit of a multi-purpose wonder from the cruelty-free brand.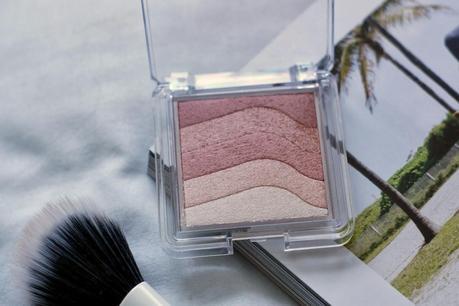 The Shimmer Waves Palette from The Body Shop* comes in three shades; coral, blush and bronze. The packaging is simple and understated, really letting the shades speak for themselves and I like how you can see the full product without having to open up the lid, a great time saver when you're rooting through your products.
I've been using 'blush', a gorgeous mix of pink shades and lighter champagne that makes a perfect highlighter. It doesn't stop there though, like the other two shades in the line, you can use this as an eyeshadow palette. The shades are really pigmented and it's a pretty good alternative to the Urban Decay Naked 3 palette. At £16 it's less than half the price and just think of how much space you'd save if you were to take it away with you. 
I love pink blush and Shimmer Waves is so versatile, allowing you to just add a hint of pink to your cheeks using the lighter shades, or building it up if you prefer something bolder. It really is a wonder product and I think I'll be picking up the bronze shade soon, even though I'm not the biggest lover of bronzer (being a pale skinned gal) but those shades for eyeshadow - yes please!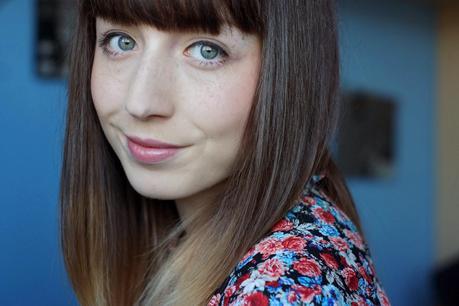 Have you tried any make up from The Body Shop before? What did you think?
You can follow me on 
Bloglovin
 | 
Twitter
 |
 Facebook
 |
 Instagram | YouTube