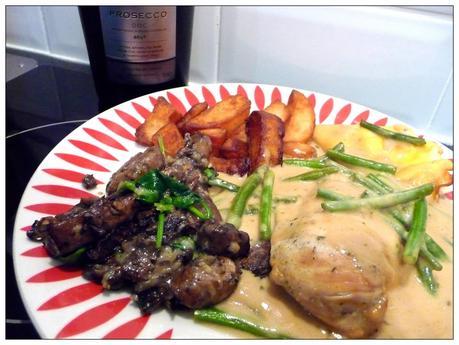 If you are thinking of a romantic night in on Valentine's Day then Tesco have got a great meal deal going on. Their à la Carte menu allows you to choose 2 main courses, 2 side dishes and 2 desserts plus either a bottle of fizzy stuff or wine or a box of Finest Belgian chocolates. All this is just £20 and this means a saving of between £10.99 and £18.99 off the cost of buying the items separately.
The lovely people at Tesco's PR team sent me some vouchers so that I was able purchase and review the meal deal. For mains there is quite a lot to choose from including beef, chicken, fish and vegetarian dishes. For me it was a toss up between the Wild Mushroon Ravioli and the Chicken in Pear Cider. I opted for the latter as even though the Wild Mushroom Ravioli is delicious I have already reviewed it so I wanted to try something new. Mr Review Addict almost went for the Steak with Brandy Cream but in the end he also chose the Chicken in Pear Cider.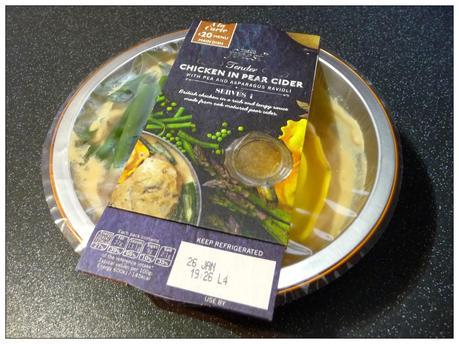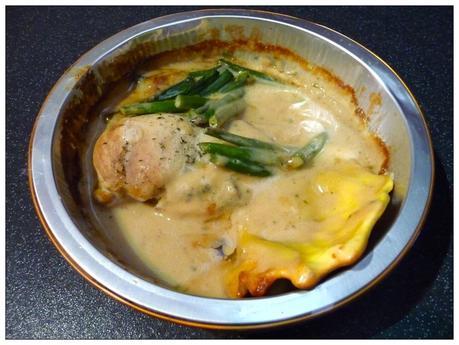 This dish contains 535 calories and also comes with a rather large pea and asparagus ravioli. It is British chicken which was lovely and tender and the beans were cooked to perfection. I loved the sauce which was made from oak matured pear cider, it was rich and creamy and there was plenty of it. The ravioli was also lovely, the pasta tasted fresh and the filling which also contained ricotta was quite refreshing against the richness of the sauce.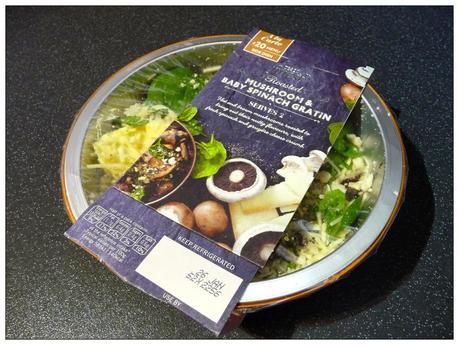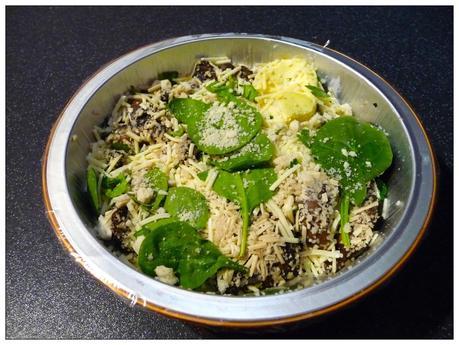 For sides we went for the Mushroom & Spinach Gratin and it might seem a little strange with the other dishes but we just couldn't resist the Triple Cooked Chips that I reviewed last year....remember these? Mmmm so good!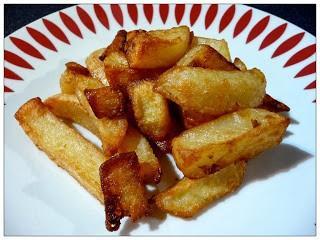 The Mushroom & Spinach Gratin was delicious and the perfect accompaniment to the chicken dish. It is made from flat and brown mushrooms with fresh spinach and a gruyère cheese crumb. The flavours of the mushrooms were so strong with just hint of garlic and I loved the cheesy crumb.
For dessert we wanted something chocolatey so we both chose the Chocolate & Amaretto Truffle Slice but it was a close call between that and the Swiss Chocolate Heart. Each slice contains 410 calories and it was fantastic! It was rich and chocolatey and even came with a white chocolate sauce and Amaretti crumb to decorate it. As you can see my attempt was not very impressive but I had fun and it tasted amazing.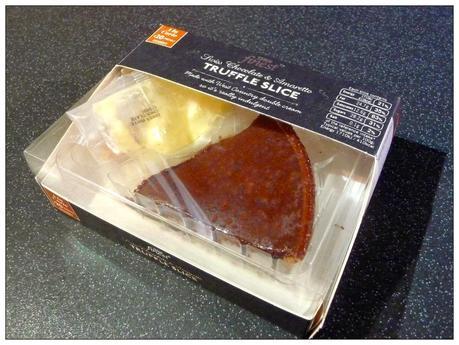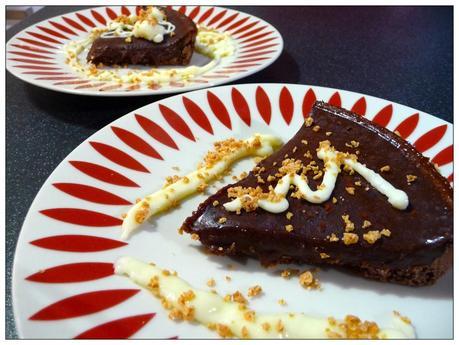 And to accompany all this food we picked the Bisol Procsecco which was a good job because I think we would have been too full up for the Belgian Chocolates! If you look at my top photo this is only about a quarter of the chips and about a third of the Mushroom & Spinach Gratin so you certainly get a decent portion!
VerdictAll of the food was fantastic, I honestly could not fault any of it. I know that some supermarkets offer a cheaper "dine in" meal deal (including Tesco) but from what I have experienced of Tesco's à la Carte Menu it is well worth the money. The ingredients used are clearly of high quality and there are some great choices. I really did enjoy every mouthful and you certainly get your money's worth when it comes to portion size. If you are thinking of staying in for Valentine's, you don't want to be slaving over dinner, yes you could get a takeaway but by the time it arrives you could have had this lot done in the oven and I tell you what, I don't think you would be disappointed!