So we are clearly Matthew Turner fans around here, so we are both posting reviews today! If you missed Amandas review, you can find it here. Today is the release day for Tick to the Tock, so along with the giveaway (link below post), I  want to tell you all about it (without spoiling, of course).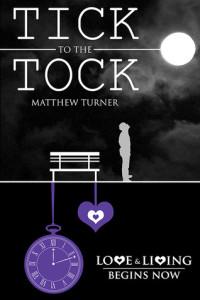 What would you do if you had three months to live? That's what Dante King faces, the indecisive twenty-two-year-old who must finally learn to embrace life and love.

Tick to the Tock is a Contemporary New Adult Novel about Dante coming-of-age during turbulent times. A story inspired by love, but with the gritty realities of regret, missed opportunity, and understanding life's meaning under dire circumstance. But a single mind isn't affected on this journey, as an eclectic group comes to terms with the past, present, and what lies ahead.

Dante must confront and accept his fate, but can he let go of Danni: his lost love and kindred dreamer? With his rationally stubborn cousin, and eccentric best friend, Dante witnesses a life of dream and wonder: embarking across Europe, tackling Tibet, travelling Australia, and defeating each lifelong wish one-by-one.

Follow this coming-of-age roller coaster as four lives change forever. We're only given one, but it's never too late to understand faith, discover acceptance, and uncover the true meaning of love and happiness. Dante will die, but not before Danii, Ethan, Wilbur and he undertake an intense and heartfelt journey.

Smile… Cry… Ask yourself what you would do with three months left… Because Love & Living Begins Now
So, after reading Beyond Parallel, I was on board to check out this new novel by Matthew Turner. When I started reading it, I was immediately pulled in to the beautiful writing. There is just a way that the words are painted, with feeling, that drew me in to the story.
This is a really hard topic to talk about, much more write about. I don't think many people want to read a story, that starts with finding out the main character is dying… its like, where is this going to go? How much am I going to bawl on the way to the end? I think Dante was the perfect character for this, because I loved sifting through his memories. The heartwarming, sometimes intense histories of his life brought a layer to the story the broke through impending doom of a untimely death.    I felt privileged to get to be along for the ride in his last days.
The compatibilities between the characters felt very real, and I saw some of the dynamics that are mirrored in my friendships. Ethan and Wil(bur) love dante with such a deep and sincere fierceness, that I became just as invested in their paths.  They also had to grow, and this journey would become one that defined their lives.
Please read this, come along on the journey too.
P.S. I'm not promising it won't gut you, its still very emotional, but just let it happen;)
P.P.S I'm also not telling you about Danii, his ex, but certainly (or not certainly..) love of his life… because I hate to spoil, but this was said early on, so I feel like its okay to share.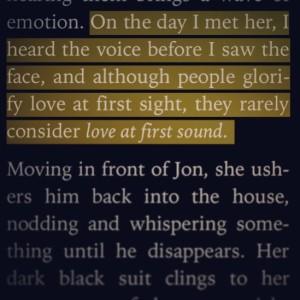 Add the book to your Goodreads to-read list here
Buy it on Amazon US here
Amazon UK here.
Giveaway!!
http://www.rafflecopter.com/rafl/display/b960db0/
You May Also Enjoy:
Review: "Beyond Parallel" by Matthew Turner
Release Date Celebration, Review & Giveaway: "Tick to the Tock" by Matthew Turner
Cover Reveal: TICK to the TOCK by Matthew Turner
Do Writers Hate Kickstarter? by Author Matthew Turner
Review: Dare You To by Katie McGarry
Justine's A to Z Book Survey
Review: Oxford Whispers by Marion Croslydon
Review: Infinityglass by Myra McEntire