Hello my ladies! I am back with another skincare review which was given to me by Wishtrend for review purposes. This one was included in New Year - Fortune Wishbox No.8 of  Wishtrend that consist of
all
best selling
product of 2012 ( they have restocked this box, if you wish to purchase click HERE ).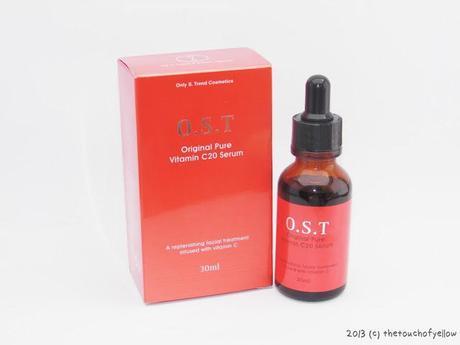 Product Info:
Brand : OST
Name: Original Pure Vitamin C20 Serum
Volume : 30ml
All Skin Type
Made in Korea
Price: USD24.99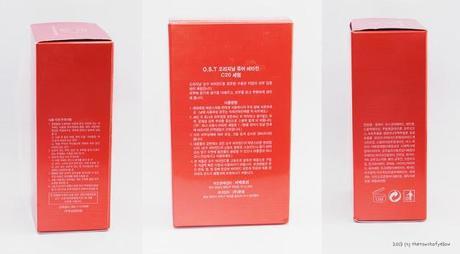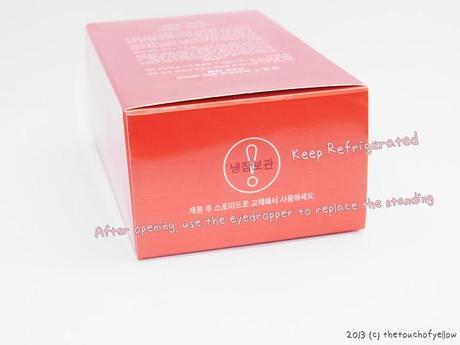 Why it should be keep refrigerated? Because this one has a Vitamin C so to prevent oxidation of the serum it should be keep in their original boxes and store them in refrigerator unless, the vitamin effect will be useless.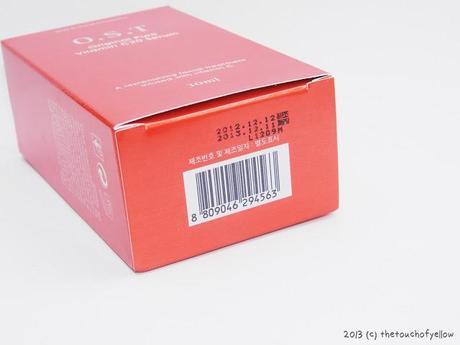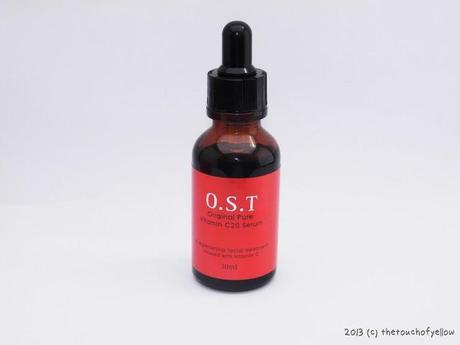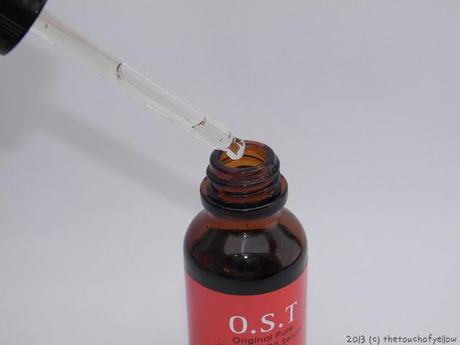 Comes in a very hygienic pipette, its very easy to use and you can control the amount of serum you'll be using. For me, 3-4 drops are enough to cover my whole face.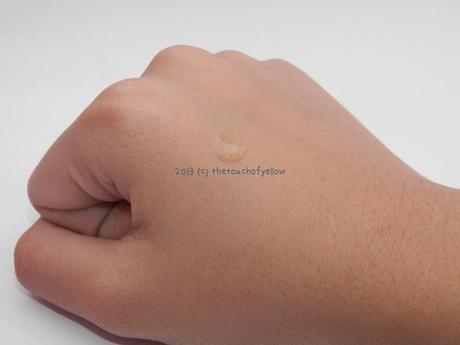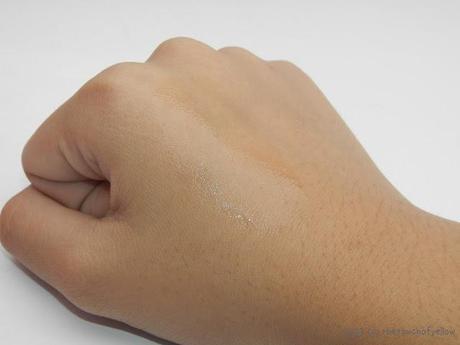 Texture is very watery. The color is quite yellowish and definitely smells like orange - which I love, and kinda feels sticky upon application. But despite of the stickiness it'll be absorbs real fast and your skin will be smooth afterwards. I was also quite shock the second time I used this, why? - because I found a small orange pulp particles outside the tube and I realized that it was the serum itself which was leaked outside the container. Hahaha how cute and that also justifies that OST serum do made by Orange which was full of Vitamin C.
Performance: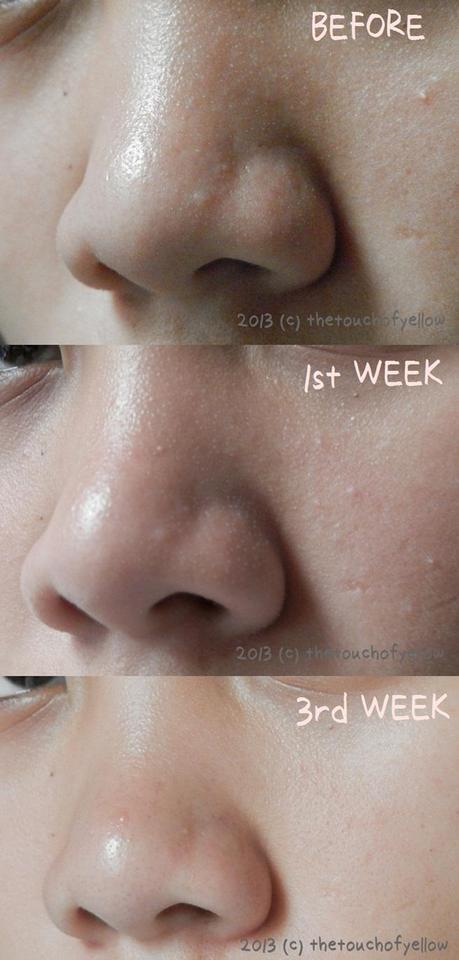 The photo above shows the effect of this serum in 3 weeks of usage. You can see on the first photo that my nose looks so rough (and really gross) with all the white and black heads visible and the third photo, well the blackheads are still there but barely noticeable and looks smooth right? 
The Verdict:
I really am grateful to Wishtrend for giving this serum to me. The effect really is incomparable, it gave my skin a smooth and healthy complexion. You can also see that my skintone lightens a little - refer to the 1st week photo above, see the difference? The third photo turns out to be so white because I was standing in a place where the sun is so bright, that's why my skin looks whiter. Moving on... I am really happy with the results of this serum to my skin specially my nose area that's full of white and blackheads and now I can rest from going in to facial spas to remove them - thanks to OST Serum. My skin also is very smooth and well moisturized and softer now.
I do recommend this serum to those who have blackhead problems and to those with dull compexion. It really is good moisturizer too. You can get this by purchasing the Wishbox no.8 for only USD61.98 together with the other best selling product of 2012 or if you want the serum alone you can buy this for only USD24.99 HERE
Overall Rating:  

5/5
And that's all for the review~ Thanks for reading. Bye-bye.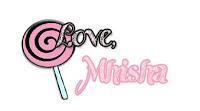 P.S.
Want to try this wonderful serum? then, join my ongoing giveaway and get a chance to win one full size of this OST Serum. See full mechanics here:
http://thetouchofyellow.blogspot.com/2013/02/get-love-this-love-month-international.html