Tessuti, owned by the JD Sports Fashion Group, was established in 1985 with the vision of becoming a premium branded retailer of men's and women's fashion in the UK and, eventually, the US. In particular, their premium brands of menswear designers run the gamut of well known names such as Armani, Hugo Boss, Juicy Couture, and Vivienne Westwood. Tessuti succeeds in making some of the best in clothing, footwear, and accessories available all on one website, so you can shop for top brands without having to bounce back and forth to different websites or boutique shops, saving you time and money.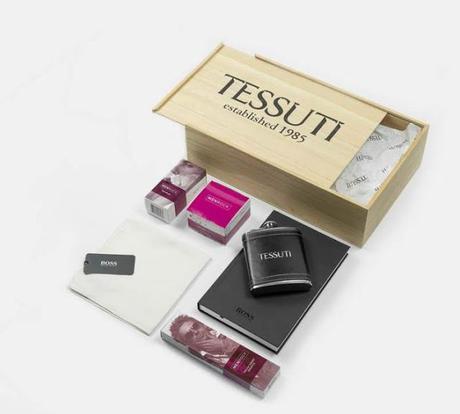 As a part of the "get to know us" incentive, Tessuti partnered with one of their premium brands, Hugo Boss, and sending out the ultimate essential kit for men. Similar to what you would expect from the very now subscription box assortment, it appears as a slide-top wooden box with the Tessuti name and founding date.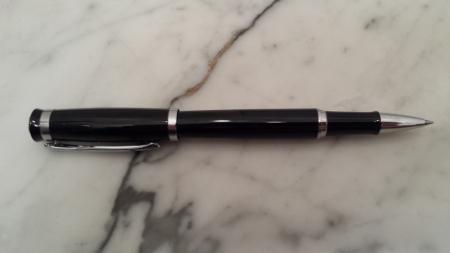 Inside stores a bunch of accessory treasures: a high quality pen, a Hugo Boss leather notebook, a Tessuti embossed leather hip flask, a Hugo Boss white silk pocket square, and shaving cream with a matching shaving brush from Menrock.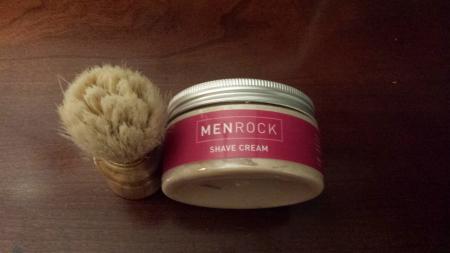 The kit also includes a "Boss" printed t-shirt from Hugo Boss. This kit provides any man with the perfect grooming items, designer accessories in the pocket square and fun flask, as well as items to show off like the leather notebook and designer t-shirt. Tessuti wants a man to have what he needs from morning to night and provide him with the designer brands to compliment his style!