When you are looking for a boot that will take you from a stroll around the streets of NYC to visit your favorite stores and restaurants to a hike through wooded trails, you will want to take a look at the Terrain Ultra Lyte Boot by SoftScience. At SoftScience, they have managed to create a stylish boot for men and women that gives you the comfort to power through all that makes up your day.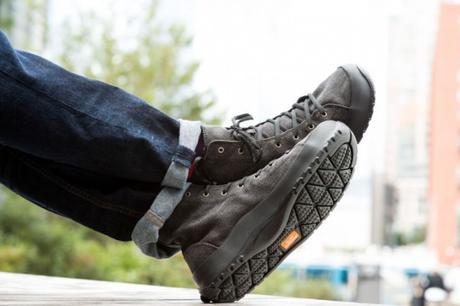 The upper material of the Terrain Ultra Lyte high-cut boot is constructed of your choice of a washed cotton canvas or crackled polyurethane, which helps to keep the silhouette like your favorite men's sneaker. However, the proprietary difference in this boot lies in the Trileon insole.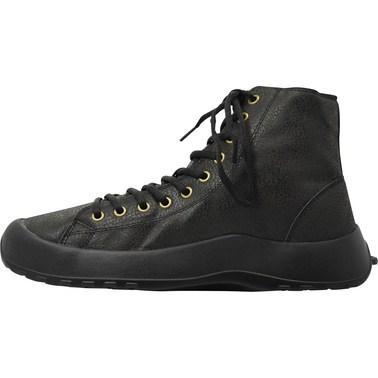 This removable insole was developed by Scott Seamans, as an exclusive item for SoftScience's men's shoes section and consists of a closed-cell polymer that is able to make the insole cushioned, stable, and lightweight. This material is also used in the rugged outsole of the Terrain, which makes it able to keep the boot lightweight. Most of the boots that you will try on are so heavy after a while that wearing them becomes a chore, not a pleasure. In addition to the material construction of the Terrain Ultra Lyte, SoftScience makes sure that the fit is generous in both the length and the width to keep the comfort level high. Nothing is worse that a boot that squeezes your feet or rubs in all the wrong places.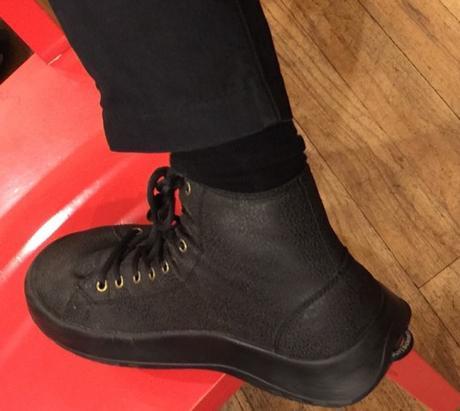 On the fashion end of the Terrain Ultra Lyte Boots, they are an urban-style, lace-up boot that will look great with a pair of jeans in the winter or a pairs of khaki cargo shorts in the spring. Its wrap around outsole will keep your feet dry when you are trekking through wet leaves or shallow puddles on the ground. For the style-conscious guys, there is the choice of the cracked polyurethane that will give you a great textured look or the always popular camo print that will add some interest to the darker wardrobe colors of winter.