A necktie is one of the accessories that kind of takes a back seat when you are looking for that perfect business suit or sports coat, but it is actually very important in creating your total look.  The accessories that you choose like the button-down shirt, shoes, and neckties can "make or break" the look that you are trying to achieve.  If you have spent the money on a quality fabric, well designed suit, than you want to also choose the same quality ties and accessories to create your style.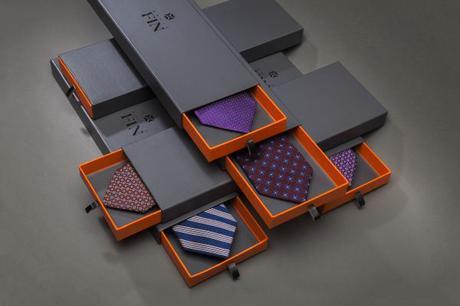 At David Fin, you will find a collection of men's luxury ties that give you the quality that you want, at a price that you can afford.  David Fin is a brand that prides itself in selecting the finest luxury fabrics from prestigious textile mills in Como, Italy.  They then take these silk and wool fabrics and bring them to New York City, where each ties is individually handmade.  Because these neckties are exclusive to David Fin, they are able to achieve the quality that they want for their customers, without having to charge the same prices as their competitors.  At the David Fin tie shop, they offer free shipping and the chance for their customers to shop with a purpose because they have an alliance with the charity "Hiring Our Heroes" and with each tie that is sold, a veteran benefits.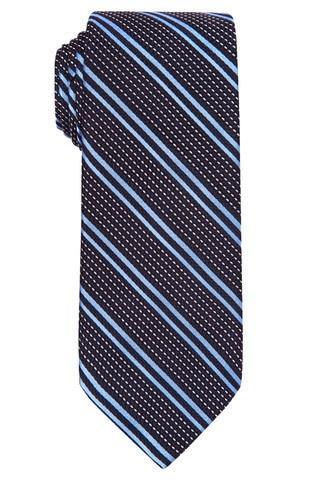 One of my favorite ties is the Navy and Blue Striped Grenadine Tie.  Stripes are one of those patterns that never really go out of style.  The fabric composition is 100% Italian silk with a length of 58 inches and a medium with of 3.25 inches.  The diagonal navy and sky blue stripes are combined with contrasted stitching to give the tie added interest and would make a nice colorful accessory for a navy suit or sports jacket.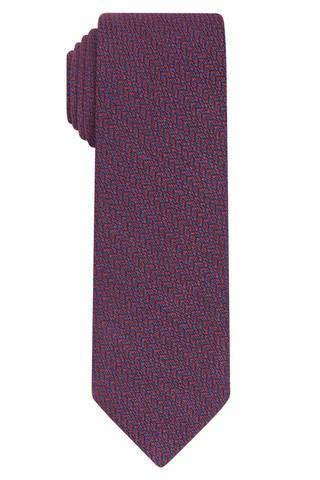 Another one is the Skinny Red Herringbone Wool and Silk Tie.  This particular tie is hand-cut, folded and lined with luxury Italian wool for structure, and then finished with David Fin's signature silk tipping.  The herringbone pattern is composed of a rich merlot red and medium blue weave to give it that classic pattern and the width is a little smaller at 2.75 inches.