Jack Erwin should be your first stop when shopping the web for dress shoes. They know what they're doing with a stunning selection of bluchers – beautiful, high-quality, and thoughtfully-designed.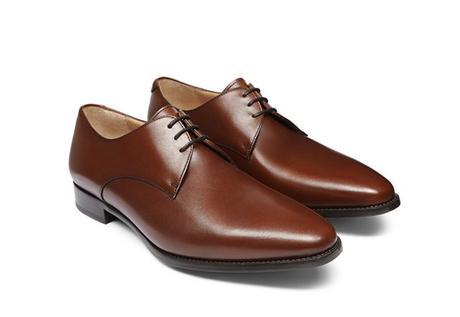 Wait, what's a blucher, you ask?
A blucher is a style of shoe similar to a derby dress shoe. The front part of the shoe, starting behind the toe and extending through the eyelets, is made of a single piece of leather (in other words, the leather is "one cut").
Bluchers are named after the 18th century Prussian general Gebhard Leberecht von Blücher, and he commissioned a boot to provide his troops with better footwear. What a nice guy. This particular design was adopted by armies across Europe, and it has since become a fashion statement around the world.
Much like von Blücher of years past, Jack Erwin started out just wanting to create a product to be proud of. Products they needed and wanted, yet couldn't access.
This particular shoe, the Mitch as it's called, is part of the Foster Collection and is available in either walnut or black colors. Match the walnut shoe with a tan belt and you've just added some pop to those navy or gray slacks.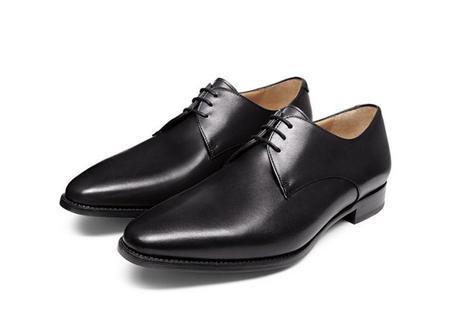 The Mitch has a straightforward profile for a shoe that will never shout, but dang, does it catch your eye. You could say it's designed for the simple man. And sometimes the simple man prefers to do the talking himself.
Of course, dress codes these days are often relaxed, and a pair of Jack Erwins goes well with jeans, adding a touch of formality. Choice of shirt is up to you.
These dress shoes are fully leather lined with padded insoles, have hand-stitched leather outsoles, and are handcrafted in Spain. When your feet and reinforced stacked heels hit the pavement, the "clip clop" sounds will put some pep in your step and have you feeling confident heading to your next destination.
Be part of Jack Erwin's journey to make high-quality shoes accessible to everyone, and check out their collection.