A few days after Christmas and I happened to be browsing down one of Asda's aisles and came across a load of bath time treats that were in the sale.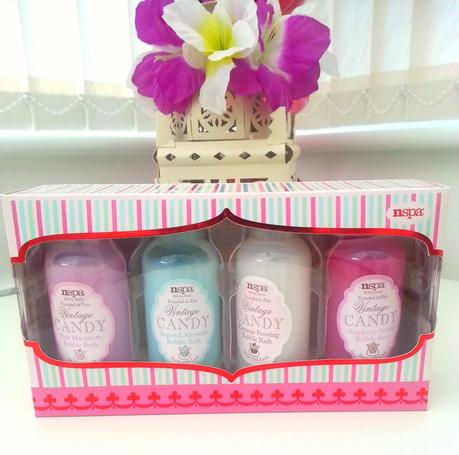 These little cuties caught my eye first, I'm not sure if it was the pretty pastel colours or the names of them, but either way, I had to have them, and at £1.25 for all 4 bottles, I couldn't really grumble (I almost picked up 2 sets but told myself no because I already had a basket full of other stuff!)
The scent of them isn't as over-powering as I'd have hoped. If you don't know me, I like real strong sweet smelling bath products, and the scent is fairly subtle in the bottle. However once popped in a bath, the scent appears to come alive, and although it doesn't fill the bathroom with glorious sugar smelling candy sweets as probably LUSH products would, it did have a subtle linger around the bath area. They also provide a nice frothy amount of bubbles that seem to stick around for a while, and don't dissolve within a few minutes of having a soak, which I liked.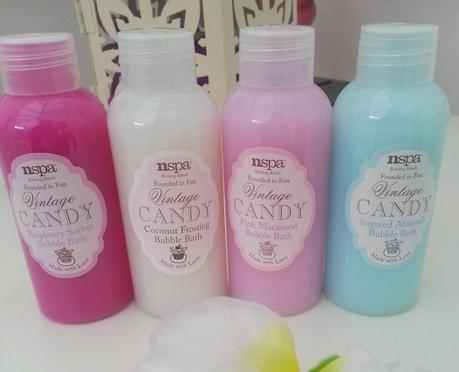 I love the packaging of these little bottles - the sticker has a hint of vintage to it, stating 'made with love', which reminds me of handmade items that you'd find on Etsy. Topped with a small cupcake and a name that makes you just want to grab and eat it (yes 'Pink Macaroon' and 'Sugared Almond' I'm looking at you!). And if all those don't float your boat, then just buy them purely on the colours! I've used the hot pink one so far, the other 3 colours are sitting perfectly in my dressing room that I can't bring myself to use them just yet!
Did you find any bath bargains in the sales this year?!