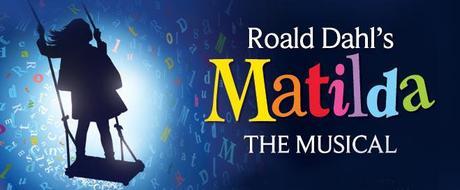 From the moment you enter the Cambridge Theatre, you are entranced by the magic of Matilda. Rather than sport a traditional curtain, the entire proscenium is speckled with thousands of coloured books. In fact, most of the set pieces are constructed like intricate bookshelves which reinforce the themes. Thank heavens that there are still some creative teams out there who are willing to bring children's theater to life in a lateral way, rather than handing everything to the audience on a platter (Shrek, anyone?).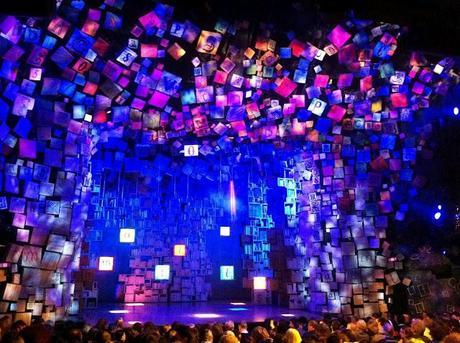 No musical can be respected without great music. And the real creative genius behind Matilda is Tim Minchin, who proves his syllable-squeezing musical comedy act is just as engaging without the potty humor he became famous for at the Edinburgh Fringe Festival.
Almost every song in Matilda the Musical is genius. Fitting for a story about a child prodigy. Minchin deftly handles Dahl's rough-edged style - like the musical equivalent of Quentin Blake's illustrations. He understands the way kids' minds work. He understands what makes Matilda special; both the character and the story.
Bertie Carvel's Miss Trunchbull is inspired. Rather than slip into to flamboyant pantomime drag, he simply inhabits the 50 year old headmistress in all her former-Olympian glory.
This is the best new show to come out of London since Billy Elliot. Actually, since before Billy Elliot.
The only slight disappointments are that Miss Honey's character isn't given any juicy songs, and that the big finale in the Trunchbull's house is traded off for a more Russian showdown.
That doesn't stop Matilda being the show to beat for this year's Olivier award. And, dare I say it, next year's Tony.