Marc Anthony, who is known as the top selling Tropical Salsa Artist of all time, is also an accomplished actor, TV producer, record producer, and fashion designer.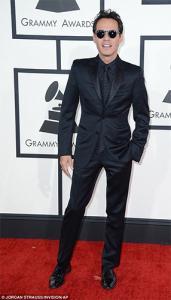 In November 2010, Marc Anthony and his then-wife Jennifer Lopez, partnered with Kohl's and they both introduced their men's and women's fashion lines. He has designed everything to dress a man from head to toe, in both casual and formal attire.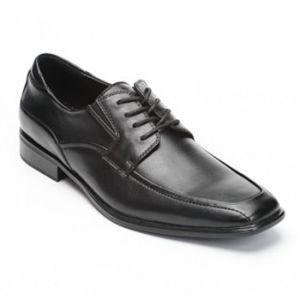 One of the dress shoes that he has designed for his Kohl's collection is the Marc Anthony Dress Shoes. This particular leather shoe is in the classic oxford styling with a lace-up closure, stacked heel, and a square toe-box. The detail that Marc Anthony put into this shoe is dual stitching on either side of the shoe and around the heel. It has a padded insole and heel for comfort and also goring on either side of the laces, which provides a more comfortable stride. I think that the goring adds to the overall look, making a formal shoe look a little more casual-chic.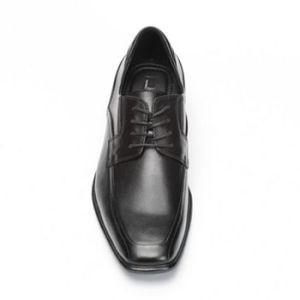 As for how the shoes fit, they do so like a charm. And boy are they comfy! The only slight issue I've had is a minor scuff dealt to the tip of the shoe while I was running down a hallway – my bad. Fortunately, just a little bit of shoe polish corrected the eyesore. At www.kohls.com, these Marc Anthony black leather dress shoes are on sale for $47.98, which is a huge discount from their original price of $90 and on average, a great price for men's leather dress shoes.