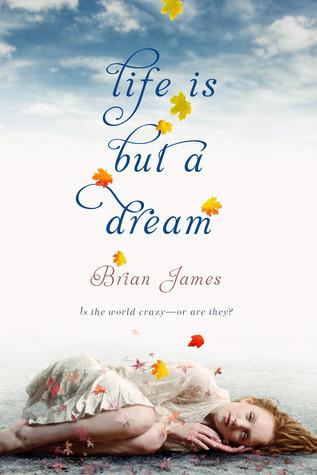 Publication Date: March 27, 2012
Publisher: Feiwel & Friends
Stand Alone Novel
Young Adult
Pages: 234
Genre: Contemporary, Realistic Fiction, Romance, 

Sabrina, an artist, is diagnosed with schizophrenia, and her parents check her into the Wellness Center. There she meets Alec, who is convinced it's the world that's crazy, not the two of them. They are meant to be together; they are special. But when Alec starts to convince Sabrina that her treatment will wipe out everything that makes her creative, she worries that she'll lose hold of her dreams and herself. Should she listen to her doctor? her decision may have fatal consequences. 
*Galley provided by publisher for honest review*
I ended up reading this novel without really skimming through the synopsis (which I find I've been doing often with the books I review, it seems to be impulsive reading on my part) and mainly relying on the cover. Again, I seem to be doing this now and again with novels. But that way there really isn't much of an expectation to live up to while reading. 
I gave this novel an average reading because of the fact that I couldn't really find myself believing some parts of the novel with Sabrina and Alec, the dull and mundane pace the novel goes at towards the beginning, but the beautiful and fluid writing that Brian James weaves through the pages. 
It was a bittersweet read. I did enjoy the ending but I disliked the relationship between Sabrina and Alec in the beginning, with how fast they moved towards each other and how fast feeling flourished. But playing off the fast-paced love and turning Alec into a crutch for Sabrina was another factor that happened to turn me off. Half the time I was up in arms about the mental predicament Sabrina was going through, the encouraging support from Alec to stop taking the things that would make her better, and then irresponsible actions they take together had my self-control limits breaching maximum. But in the end, after events that I will not reveal because of spoiler warnings up the wazoo, I found myself content with Sabrina's choice to get better and Alec getting his shit straight and finally telling her to get better. I wanted to smack the boy upside the head half the time throughout the novel, I tell you!
A novel that can be predictable for the most part, it is still a beautifully written prose with some character annoyance but something I think people should give a try to see if they like it.  
First Line:
Something is wrong with the sky.
Story:
A
Cover:
A