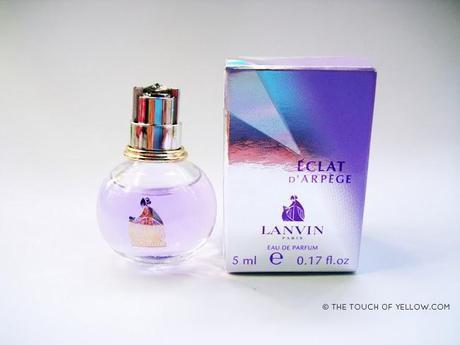 Hello gorgeous! Who would have thought that tomorrow is already March. The days are surely flying fast. It seems as if it was yesterday that we have such a cool weather here in the Philippines and now I feel that summer really is coming. And I think now is the right time to share a review of this perfume that made me feel the summer air, Lanvin Eclat D'arpege.  
If you remember correctly, this 5ml, Lanvin Eclat D'arpege included in my July Memebox. (Read: Unboxingof July Get It Beauty Box by Memebox) I know that most of you already have your so-called signature scent, still, trying something new this summer is a nice idea and I recommend this perfume for you to try on!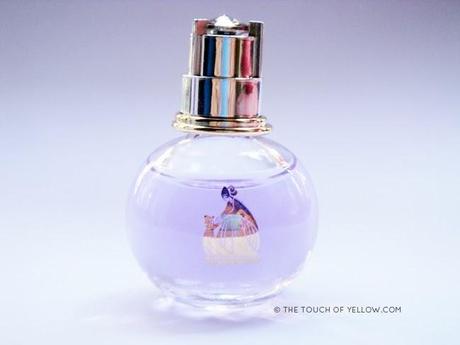 Honestly, I don't have an idea whether Lanvin is selling a 5ml product of this perfume, but I did find some ebay sellers that are selling a 5ml, Lanvin Eclat D'arpege for approximately USD6-10.
Considering that this is a sample size, the packaging on the other hand is indeed a small copy of the full-size product. It comes in a very elegant looking bottle like an upside-down bulb. But what I really love about the bottle is the diamond at the top of the bottle. See photo below.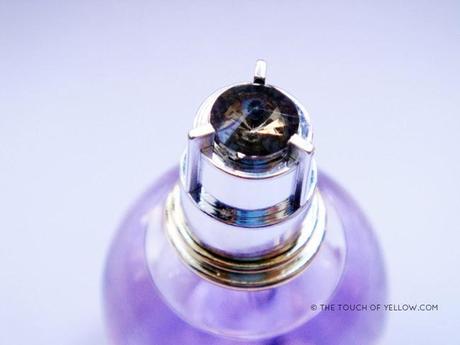 This perfume has a fruity-floral scent. A very subtle yet feminine scent and not overwhelming. It will surely remind you the spring/summer season. It actually reminds me of my previous perfume D&G Light Blue, but this one is milder.  It has a clean, fresh, powder-y, and a small hint of citrus scent which I really like about this perfume. , Lanvin Eclat D'arpege is calming, not too strong and not too light either.
Whenever I'm using this perfume, I feel as if I only stepped right out of the shower, and that is really refreshing. No wonder why many women love this one. You can wear it everyday if you want a clean and soothing feeling.
The only downside though is its longevity. It stays for about 2-3 hours on me under this humid weather and after that, it'll disappear like a bubble. But I'd rather re-apply this perfume than wear a heavier and stronger scent.
Fruity-floral, clean & fresh scent is really a perfect perfume this summer.
Brand: Lanvin Paris Price: Around USD71.00 Where to Buy: Will update this soon.
Overall Experience:  

♥ ♥ ♥ ♥

♥

4/5


xoxo, M.




Email This

BlogThis!

Share to Twitter

Share to Facebook