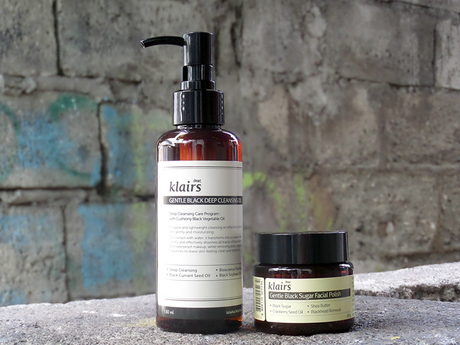 Did I mention before that I am using three different cleansers? I know that I am down with the first two and this cleansing combo is the last one. It's from the Korean skincare brand that I really love, Klairs. I've been using Klairs toner and cream since forever and I super love how it make my skin really good!
Now, Wishtrend once again gave me the opportunity to try their best-selling cleansing combination from Klair's. The Klairs Gentle Black Deep Cleansing Oil and Gentle Black Sugar Facial Polish are Klairs best cleansers!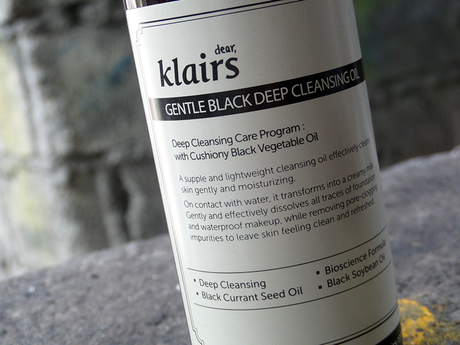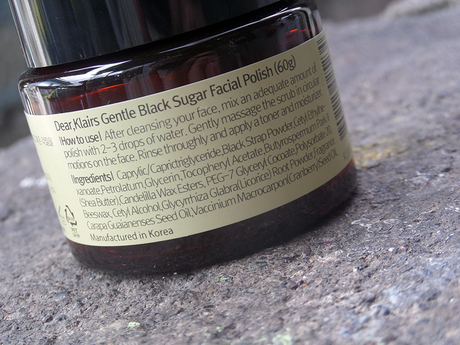 Klairs packaging is always simple yet cool. The name of the products justifies the packaging of these two (not that it really matter, tho). We all know how Koreans products always have a cute, and weird (in a good way) packaging.
The Klairs Gentle Black Deep Cleansing Oil comes in a tall-pump type packaging while the Klairs Gentle Black Sugar Facial Polish is in a small jar container. Tip: always use a spatula to scoop the scrub to avoid the germs getting in the product. And it is more hygienic that way!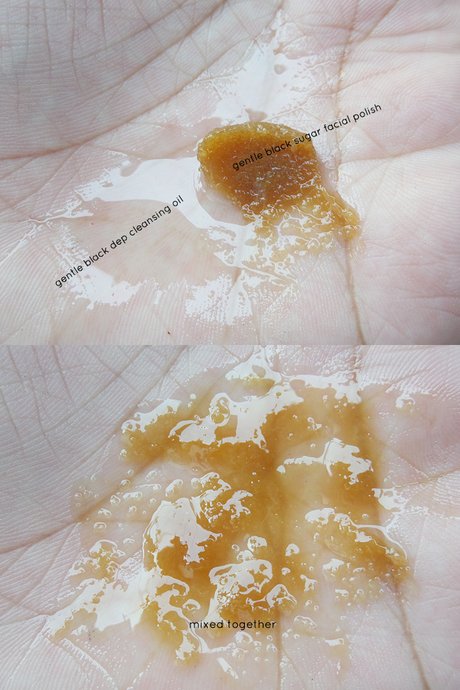 The cleansing oil has an herbal scent, and I like it a lot! It's very relaxing and doesn't feel heavy on the skin. Honestly, this is my first cleansing oil, so I don't really know what to expect with its texture and consistency, but I always thought that cleansing oils can be really greasy. Klairs cleansing oil is an exemption, though.
The facial polish is a brown paste with grainy sugar in it. The consistency is like of a butter. What I don't like about this is the strong herbal scent. You can either use it as exfoliator by mixing it with water, or with the cleansing oil. I don't recommend using this scrub alone, especially to those who have a sensitive because of the sugar polish texture. Here's the cleansing combo in action: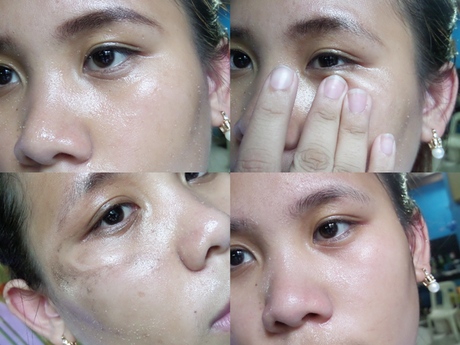 First photo - Spreading the mixed oil and sugar polish all over my face Second and third photo - shows the massaging and scrubbing part Fourth photo - after rinsing it off with water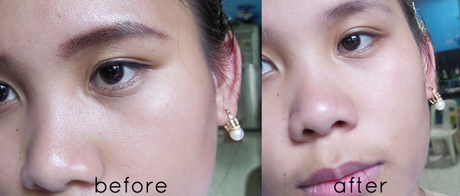 I was not wearing a heavy makeup on this photo, but as you can see, my face looks really clean after. I always prefer to use them together because it better works that way. And when they're working together, they don't just cleanse your face, but also exfoliate, and moisturize it at the same time. Both the Cleansing Oil and the Sugar Polish is gentle on my skin. They don't leave my skin greasy or dry at all. My skin feels so smooth and soft afterwards too. No wonder they're called the best combo of Wishtrend.
I recommend this to everyone who are looking for a new cleanser and exfoliator to try. They're cheap too, and you can use it for at least 3-4 months if used regularly!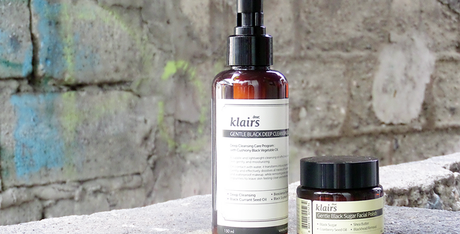 Klairs Gentle Black Deep Cleansing Oil , USD22.90
Klairs Gentle Black Sugar Facial Polish , USD18.99
Available at Wishtrend
With lots of love,
Mish ♥
Facebook | Twitter | Bloglovin | G+ | Instagram
beauty, klairs, korean cosmetics, skin care, wishtrend