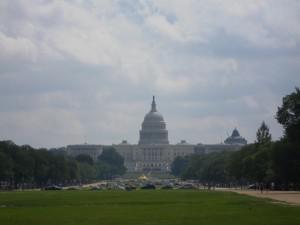 When Kenin and I traveled to Washington D.C., we thought it would be a bit of a task to find an upscale pet friendly hotel, but this was not the case. We found that D.C. is extremely pet friendly with several quality choices. The hotel we chose was the Hotel Palomar by Kimpton. Our dogs were living in the lap of luxury, no bones about it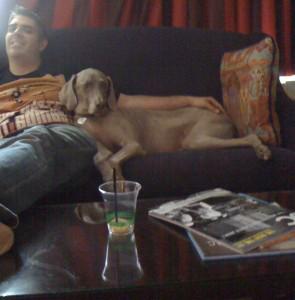 The Kimpton Palomar is located off of the famous DuPont Circle. It's a wonderfully eclectic neighborhood with boutiques and shops during the day and plenty of nightlife for the nocturnal traveler. The Hotel Palomar was central enough to everything. We didn't have to move the car once during our stay. When we arrived, they valet parked our car and we entered the lobby to check in. Unlike many hotels the car was actually kept onsite and below ground so you know your belongings are safe. Any concern about the hotel being a poor choice was put aside the moment we walked in the lobby. The decor was very modern and swanky, yet very warm and friendly. They had doggie biscuits and water awaiting my pets upon arrival. Check-in was a smooth and easy process and the staff was friendly to us and our dogs(I actually still think they may have liked the dogs better).
Once we checked in, and everyone got to pet Punkin and Zoe, we made our way up to the room. Despite the fact that we stayed in a deluxe room, we found it spacious enough for the four of us and we were able to comfortably relax in the room. The hotel even offers the choice of having a separate pet bed set up in the room.
After we dropped the dogs and luggage off in our room, Kenin and I went down stairs to partake in the complimentary hosted wine which is offered nightly between 5-6 PM. If we had chosen to, we could have brought our doggies down with us as well. The entire staff was attentive and friendly and helped us relax and settle in. They also gave us travel advice about the area, which was rather helpful.
Kenin and I settled at the bar for some cocktails after wine hour. The bartender was great at making us feel like regulars and made some wonderful cocktail suggestions. He took the time to ask about our preferences and even allowed us a sample or two before making a final decision. It was a great time and it warmed us up for a great night out on the town.
Next time you're in the DC area, and your looking for a hotel that's both pet friendly and chic, we highly recommend the Hotel Palomar!