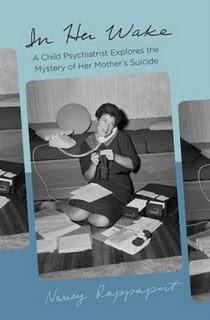 In Her Wake: A Child Psychiatrist Explores the Mystery of her Mother's Suicide
by Nancy Rappaport
Genre: Memoir
Pages: 293 (paperback)
Source: TLC Booktours and Publisher
Author
From Goodreads:
In 1963,

Nancy Rappaport's

mother committed suicide after a bitter divorce and custody battle. Nancy was four years old. As one of eleven children in a prominent Boston family, Nancy struggled to come to terms with the reasons why her mother took her own life.

After years spent interviewing family and friends, Rappaport uncovers the story of a conflicted and troubled activist, socialite, and community leader. Drawing on court depositions, her mother's unpublished novel, newspapers, and her own experiences, she highlights heartbreaking stories of a complicated life that played out in the public eye.

Inspiring, honest, and engaging, Rappaport's story sheds light on the agonizing nature of loss and healing, and reveals the permeable boundaries between therapists and the patients they treat.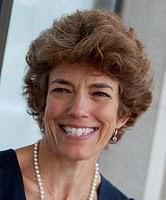 Nancy Rappaport is Assistant Professor of Psychiatry at Harvard Medical School.  She lives in Cambridge, Massachusetts.
Check out the other blogs participating in this tour.