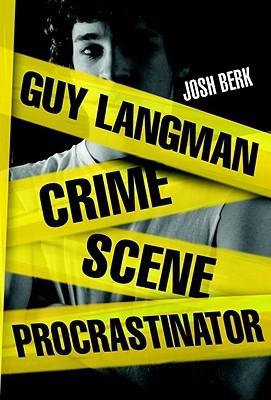 Publication Date: March 13, 2012
Publisher: Random House Children's Books
Stand Alone Novel
Young Adult
Pages: 240
Genre: Contemporary, Mystery

G

uy Langman can't be bothered with much. But when his friend Anoop wants Guy to join the forensics club with him in the (possibly misguided) hopes of impressing some girls, Guy thinks why not.




They certainly aren't expecting to find a real dead body on the simulated crime scene they're assigned to collect evidence from. But after some girlish, undignified screaming, the two realize it is indeed a body. Which means they have stumbled across a real, dead murder victim.




Meanwhile, Guy has been looking into the past of his father—a larger-than-life character who recently passed away. He was much older than Guy's mom, and had a whole past Guy never even knew about. Could his father's past and the dead body be linked? Does Guy want to know? He's going to need all his newfound forensics skills to find out . . .
*Galley provided by publisher for honest review*

I got about 40% into the book and I just couldn't read anymore. I didn't really know where the book was actually going and the characters just bored me to tears. The attempts to be funny by the characters were hard to sit through or just make me cringe and look the other way. I had hopes for the book seeing as it had to do with forensics and I love those kinda things but I just couldn't sit and go through corny joke after corny joke or play Where's Waldo with the plot.
First Line: 
It's no coincidence that I got interested in forensics right around the time they put my dad in the ground.
Story:
C
Cover:
B