John Leguizamo is probably best known for his roles in Baz Lurmann's Romeo + Juliet and Moulin Rouge, but he's been writing and performing in one man shows since the 80s.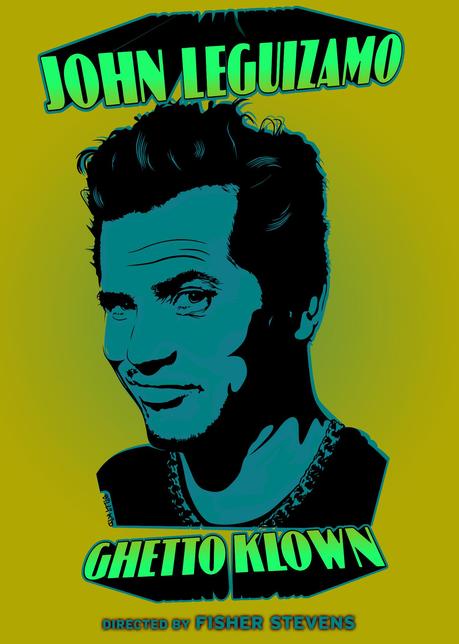 Ghetto Klown is his fifth one man show, the first to come to London.
Part of the attraction to see it (besides the great reviews) was that it's home theater on Broadway was on west 45th street right next to our hostel. We had to walk past it several times a day, but couldn't have seen it without giving up one of our other eleven shows!
I'm glad we were given a second chance, because it's a excellent piece of work. This is his first truly autobiographical piece, and it covers most of his life.

The most entertaining retellings are of being lectured at by Al Pacino when he tried to change a script, and of eating three bowls of crickets at a country bar in Nebraska, and then throwing them up all over Patrick Swayze in drag on the set of American-Priscilla Too Wong Foo. Apparently it was like a biblical plague of locusts.
But there are also poignant moments. When he makes his father cry. When he realises his best friend has been using him for years. When he has a nervous breakdown and leaves the business for a few years.
All in all, a frank and honest insight into the life of a fascinating man who is much more than a comedian.