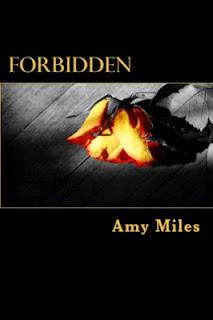 Book Description (via Goodreads):Roseline Enescue didn't ask to become an Immortal, to have all of the guests at her wedding slaughtered, or be forced into marriage with a man whose lust for blood would one day ignite the vampire legend.
Willing to risk everything for a chance at a normal life, Roseline escapes to America. Terrified her husband Vladimir will find her, Roseline enrolls as a senior in Chicago's elite Rosewood Prep school. Mingling with humans is the last place he would look for her.
But her transition into the human world isn't easy. Mortal men flock after her while cutthroat girls plot her demise. Yet Roseline remains relatively unfazed by the petty hysteria until she falters into the arms of Gabriel Marston, reluctant MVP quarterback, unwilling ladies man, and sensitive artist in hiding.
Troubled by the bond that pulls her towards the mortal boy, Roseline tries to ignore him, but Gabriel is persistent. As their lives entwine, Roseline begins to realize that Gabriel is much more than he appears. His ability to toss a football the entire length of the field and grind concrete into dust pales in comparison to the glowing blue cross tattoo that mysteriously appears on his forearms.
Despite the forbidden bond between them, Roseline can't help wondering what Gabriel is: He's not human. He's not Immortal. So just what is he?
-------------------------------------------------------------------My Review:
SPOILER ALERT: DO NOT READ ANY FURTHER IF YOU DO NOT LIKE SPOILERS!
*
*
*
This book will now be added to my "favorite's" list. I really, really loved it. The storyline was that type of story that will keep you on the edge of your seat and then just when you think you know what is going to happen its something totally different. For a little bit about what the book is about, its about a girl named Roseline who is married off to the guy every has come to know as Dracula and he slaughters everyone at the wedding and turns her, but they don't call themselves vampires, they call themselves "Immortals". Well Roseline is continually tortured and beaten by her husband (Vladimir) over like a 300 some odd year time span and she runs away to America from Romania where she lived with her husband and his equally evil brother. When she gets to America she joins high school to be normal and makes friends with a brother and sister, and ends up being basically the hottest girl in school, but not purposely. There she meets Gabriel and he is basically in love from the moment he lays eyes on her while she is very hesitant to get close to him for fear of putting him in danger. Well as the story progresses you find out Gabriel is not really all the way human himself but he doesn't realize it. And Roseline and Gabriel, can we say HOT? I think i was begging them to hook up while reading it than they were in the book! And i was totally not expecting the action in the end, which i totally loved, Nicolae turned out to be a good guy when through the whole book you think he is not one. I SOO cannot wait for the next book! If you haven't read this you really should its a really great and exciting read.