I never used mascaras before, for I believed that putting a mascara on will make my make-up more obvious and I really prefer to have the no-makeup makeup, if you know what I mean. And late 2012 I learned to love and appreciate the importance of mascara on my makeup, why? well I just realized that putting on mascara will define your eye makeup more and because of that I've been searching for the good one with a good price. Until I found this.. Essence Get BIG! Lashes Volume Curl Mascara.
Essence is a popular make-up brand in Europe which was recently locally available here in Philippines. I first heard that they have a stall in SM Mall of Asia, but when I visited SM Bacoor which is super near from my place I was so shocked that they already had a stall there and I didn't hesitated to try at least one of their products. So I bought their Essence Get BIG! Lashes Volume Curl Mascara since my current mascara is almost empty.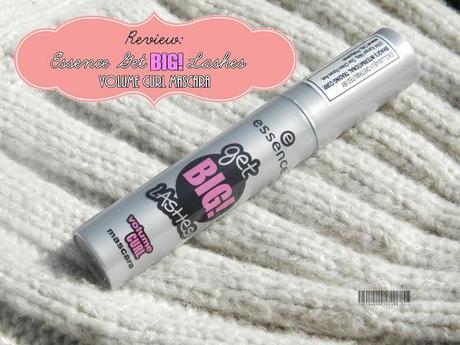 PRODUCT INFO:
Brand: Essence
Name: Get BIG! Lashes Volume Curl mascara
NET Wt: 12ml
Price: Php149.00
Where to Buy: Essence Stalls (SM Bacoor / SM Mall of Asia)
*not sure yet if its available in all watsons nationwide*
Made in France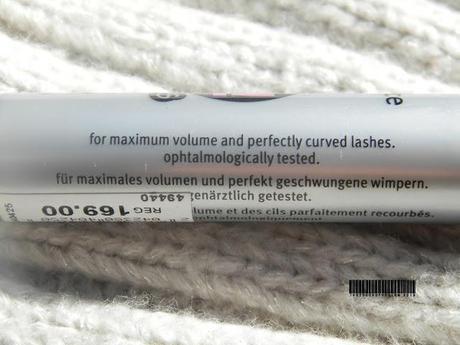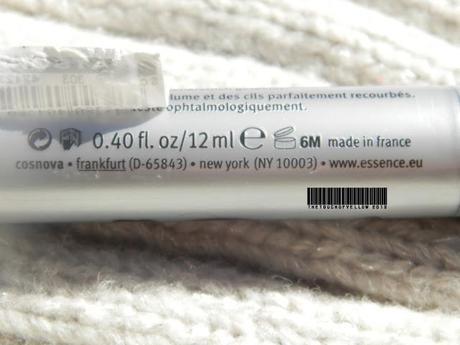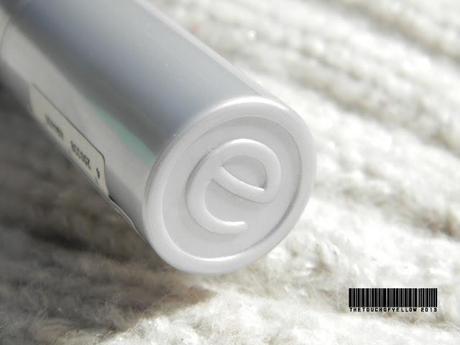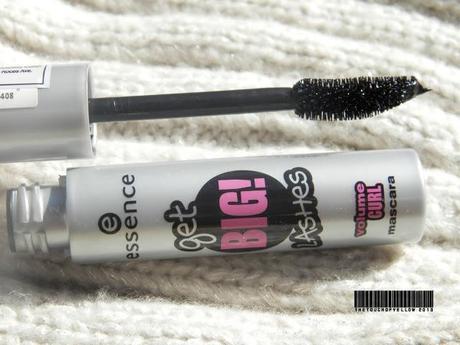 Essence get BIG lashes volume curl mascara comes in a silver plastic tube and maybe that is one of the reason why it is super cheap but still the packaging really look promising.



It has a huge brush wand and very soft bristles which I don't have a problem with that. And although its huge it does not mess over your lids, plus point for that for me coz I am not yet that good on applying mascara. LOL
SWATCH:



I swatch the mascara on my hands for you to see how jet black this is. And on the second photo you will noticed that I tried its water-proof-ness and the answer is Yes!
Smudge-proof? well, yes but not after it got wet. Refer on the 3rd and 4th photo.
PERFORMANCE:





NOTE: I did not used eyelash curler
I tried it on my cousin, if you were a follower of mine for quite a long time you might noticed that I didn't yet posted my lashes for reviews LOL. But my cousin have a super short eye lashes too so I considered having her as my model. ^^
I won't say much for this, I'll let you judge its performance. ^o^
THE VERDICT:

I have a love relationship with this product. I love how it volumize my lashes and curls it at the same time without even using eylash curler. I'd say that it does a decent job at lengthening my lashes too which makes my and my cousins lashes visible. It stays up the whole day and doesn't smudge or flake. No clumping issue too. No weird smell actually it doesn't have any scent at all. It also dries up fast so remember to closed it after use but the good thing about drying up fast is you don't have to worry if you suddenly rub your eyes after a few seconds of application.
Overall Rating:   

 5/5
Don't forget to follow me on Bloglovin or NetworkedBlogs for more update!
Like my page too The touch of yellow.
Thanks for reading! Bye-bye~