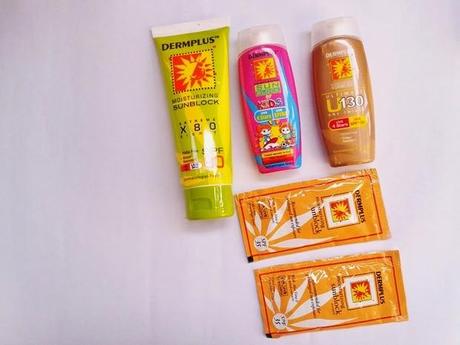 A lot of us think that using a sunblock is only during the summer. I, myself am actually guilty of that. Think of this, with the weather like it's always summer here in our country, it only seems natural that sunblock should be for everyday use.
If by any chance, you are still looking for the perfect sunblock, with enough SPF to protect your skin, then, I want you to meet, Dermplus Sunblocks. Dermplus Moisturizing: X 80 Sunblock – with SPF80; Sunblock for Kids – with SPF80; and U-130 Sunblock – with SPF130.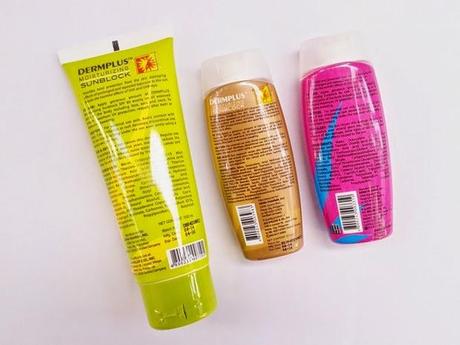 Playful and colorful design is what makes Dermplus products interesting. They're simple yet there's something really catchy about the way they pack their sunblocks. Though the only problem is that they forgot to put a seal to avoid any spill out, after all, these sunblocks are in squeeze-type tubes. Since they aren't bulky, you can carry them around with you.
You're looking for a protection from the sun that causes skin damage? Dermplus is what you are looking for! With its enough way too much SPF, you won't have to worry anymore. Plus, Dermplus also have a variant for kids as well. These sunblocks are also PABA free and water Resistant. Go swim all you want and you'd still be protected.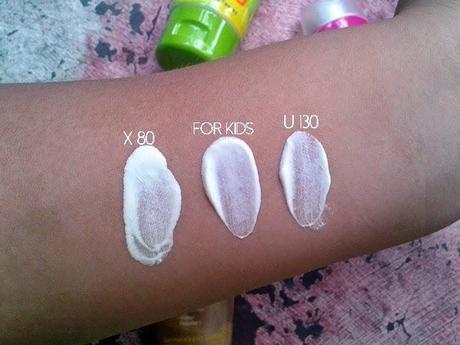 Another good thing about this sunblock is that it doesn't have a scent. Dermplus sunblock has watery, non-greasy, and a very lightweight texture. With dewy finish, you can actually use it as your base makeup before applying foundation or BB cream.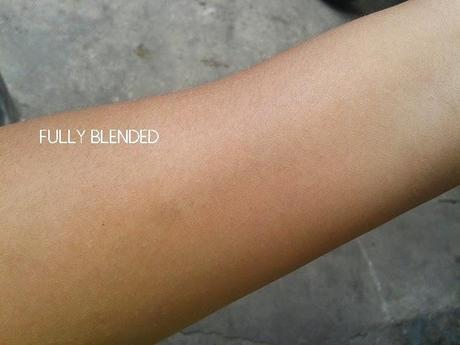 The moisturizing property is very impressive. It could act as your moisturizer and sunblock all at once without feeling heavy. The sunblock itself is white in color, not tinted, yet it can brighten your skin and gives a healthy looking glow. Or maybe it is all because of the dewiness of the sunblock.
Dermplus Moisturizing Sunblock would be your best choice to protect and prevent any skin damages that causes by the harmful UVA & UVB. You can now stay under the sun doing whatever your like and have fun, and let Dermplus Sunblock take charge for your skin!
Available in all leading drugstores, selected supermarkets, and department stores nationwide.
Price:  (Will update soon)




xoxo, M.

Email This

BlogThis!

Share to Twitter

Share to Facebook